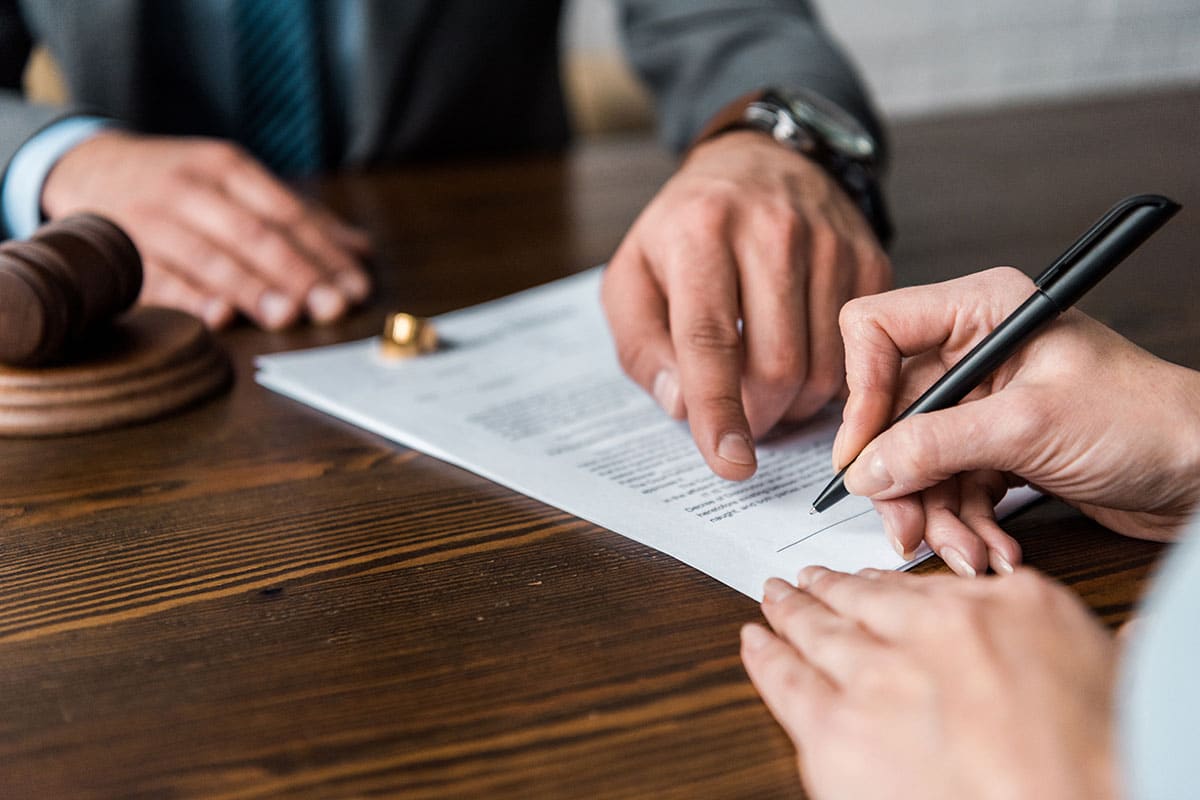 $21,500 is the mean cost of a child custody lawyer in the USA as per LegalMatch with fees varying from as little as $3,000 to around $40,000 in the US for 2021. Undoubtedly, child custody cases can be one of the most emotionally taking experiences a parent may encounter. Read on to learn more.
Cost Factors
Undoubtedly, the fees charged by attorneys make up a sizeable amount of the total costs but there are other factors to consider as well.
Type Of Custody Dispute
The more intense a child custody dispute becomes, the higher the likelihood of increased costs. If one party has objections they may wish to fight for sole custody and the dispute will generate additional paperwork such as dispositions, the filing of multiple motions, many court appearances and the hiring of child psychologists. A trial will always be the costliest option.
Hiring Of Expert Witnesses
It is possible a comprehensive family custody evaluation will have to take place including personal interviews as well as professional evaluations and can cost up to $10,000. Another choice may be a parenting conference costing around $600 or a $2,500 Limited Family Assessment.
Attorney Fees
Assuming there is not a huge difference in the income of the parties, each party is responsible for their own legal costs, but a judge may assess one party to the legal fees of the other party when there is a large difference in financial situations, or one party is incapable of affording appropriate representation.
Other Fees
Court filing fees can go up to $400 to just initiate a case and process servers usually charge between $100-$150 per service completed.
Child Custody Lawyer Fees
Here are some factors that can vary change the fees a lawyer charges:
How cooperative the parties are;
How the lawyer's fees are structured;
The number of expert witnesses or consultants are retained;
The number of motions or depositions are conducted;
If the parties are willing to mediate or if a trial is forced by one party.
As previously stated, whether or not a child custody issue is " amicable " can have a significant impact on the ultimate cost of the case. Furthermore, how the lawyer and specialists bill the client might have a significant impact on the total costs incurred.
Child custody attorneys usually charge a set fee or charge by the hour. Expect to pay between $3,500 and $7,500 if a lawyer charges a fixed fee. The fact that they charge a cheap cost does not imply that they provide poor legal representation. It's just an assessment of the labor that the lawyer is expected to accomplish as a result of the case's intricacy.
As a result, if a custody battle will be swift and painless, requiring only mediation or a few court appearances and papers to be submitted, a lawyer will most likely charge a lesser flat fee. Where, on the other hand, the case may require multiple court appearances before a judge, disputing complicated legal problems but can still be handled in a relatively civilized manner, the lawyer is likely to charge a larger flat fee.
Child Lawyer Hourly Charges
Legal hourly costs will vary greatly depending on the lawyer's expertise and talents. A rookie lawyer fresh out of law school can take 5 hours to finish a legal work that a seasoned lawyer would complete in 1 hour. A lawyer's time can cost anything from $195 to $500 per hour.
Your choice of legal advice should not be based just on the lowest hourly charge. On the contrary, you may be better served by a more expensive lawyer since you will know that your case is in qualified hands and will be handled with precision, experience, and care.
As previously stated, lawyers who work on an hourly basis will usually want an up-front retainer payment. This retainer will cover a specific period of time for that lawyer. To keep the lawyer engaged after the retainer has been expended, the client is expected to replenish the retainer to its original level.
With an hourly fee system, it's not uncommon for monthly legal expenditures to swiftly reach $5,000 – $15,000 level. As a result, this billing structure is more typical when the parties are unable to agree on a visitation or custody plan, one party is attempting to relocate the child out of state, or there is another complex and contentious child custody dispute.
Preferable Fee Structure
One price structure is not always superior to another, and each instance is different. A skilled family law attorney will recognize this. Doing your homework and learning more about what you will be paying for is always a good idea. Knowing the basics of a child custody lawyer's fee structure and how it works is the first step toward having an open and honest conversation about any fee structure and how they plan to spend their legal time to get the best possible outcome for you and your child.
Need an Affordable Divorce lawyer in Scottsdale?
The High Desert Family Law Group should be your first choice when you need the best divorce lawyer in Scottsdale or Phoenix, Arizona. Our experienced family law attorneys will work with you to obtain the best possible outcome in your situation.  Proven trial lawyers in family court, you can trust the firm to represent you fully so you can get on with your life. Call today for your initial consultation.