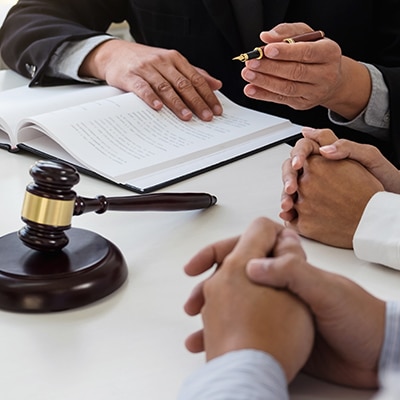 In this essay, we'll look at what can happen if you don't sign a prenuptial agreement. Continue reading to find out more.
It's critical to comprehend the ramifications. Prenuptial agreements take precedence over state-enacted safeguards and rules that are enforced under civil law. As a result, if you do not sign the prenuptial agreement and then get divorced, your assets may not be protected. There may also be disagreements about spousal support and the division of other assets, as well as what will happen if one of the partners dies.
Legal Guidance
It is a good idea to seek legal advice once you have made your decision about a prenuptial agreement, whether you intend to sign it or not, so you have a clear image of the procedure and the prenuptial arrangements. You will be able to make an informed selection this way. Typically, couples meet with a mediator to assess whether or not a prenuptial agreement is beneficial.
Valid Prenuptial Agreements
In the past, judges were suspicious of prenuptial agreements since, nine times out of ten, the spouse with less economic power was involved in a waiver of financial and legal benefits. Judges can still decide if a prenuptial agreement is fair or not, especially when equality becomes a larger feature of these agreements. However, you should discuss and draft your own prenuptial agreement and have it reviewed by independent lawyers; otherwise, the court may dispute the document's legality.
Who Needs a Prenuptial Agreement?
Contrary to popular belief, prenuptial agreements are not only for the wealthy. While prenuptial agreements are commonly utilized to preserve the assets of a wealthy fiancé, couples of modest means are increasingly using them for their own needs. Some people request a prenuptial agreement for the following reasons:
A prenuptial agreement can be used by a married couple with children from previous marriages to set out what will happen to their property when they die, allowing them to leave separate possessions to their children while still providing for each other if necessary.
Without a prenuptial agreement, a surviving spouse may be entitled to a considerable amount of the other spouse's assets, leaving much less for the children.
Make your financial rights clear.
Couples, whether they have children or not, and whether they are affluent or not, may simply want to clarify their financial rights and duties during their marriage.
In the event of a divorce, avoid arguing.
Alternatively, they may want to preempt possible problems if they ever divorce by laying down how their assets will be shared and whether either spouse would receive alimony in advance. (However, in a few states, a spouse's entitlement to alimony cannot be waived, and in most others, a waiver of alimony will be closely reviewed and will not be enforced if the spouse who is giving up alimony does not have legal representation.)
Obtain debt protection.
Prenuptial agreements can also be used to protect couples from each other's debts, as well as a variety of other difficulties.
If You Don't Have a Prenuptial Agreement
If you don't sign a prenuptial agreement, your state's laws will govern who owns the property you acquire during your marriage and what happens to it if you divorce or die. (Depending on your state, property obtained during your marriage is referred to as marital or communal property.) State law may have a say in what happens to some of the assets you had before you married. Marriage is regarded by the law as a contract between the marrying couple, and that relationship confers on each spouse some automatic property rights.
Preparing a Legal Prenup
The law is becoming more favorable to prenuptial agreements as they become more popular. Traditionally, courts regarded prenuptial agreements with suspicion since they nearly usually entailed a less wealthy spouse waiving legal and financial benefits, and they were supposed to encourage divorce. Courts and legislators are increasingly prepared to uphold premarital agreements as divorce and remarriage have grown more common, and as gender equality has increased. Every state now allows them, albeit a prenuptial agreement that is found to be unjust or fails to meet state requirements will still be rejected. However, because prenuptial agreements are still scrutinized by the courts, it is critical that you discuss and draft your agreement in a clear, understandable, and legally sound manner. If you design your own agreement, as we urge, you should have independent lawyers evaluate it and at the very least provide you with some advice – otherwise, a court will be much more inclined to dispute its legitimacy.
Need an Affordable Divorce lawyer in Scottsdale?
The High Desert Family Law Group should be your first choice when you need the best divorce lawyer in Scottsdale or Phoenix, Arizona. Our experienced family law attorneys will work with you to obtain the best possible outcome in your situation.  Proven trial lawyers in family court, you can trust the firm to represent you fully so you can get on with your life. Call today for your initial consultation.