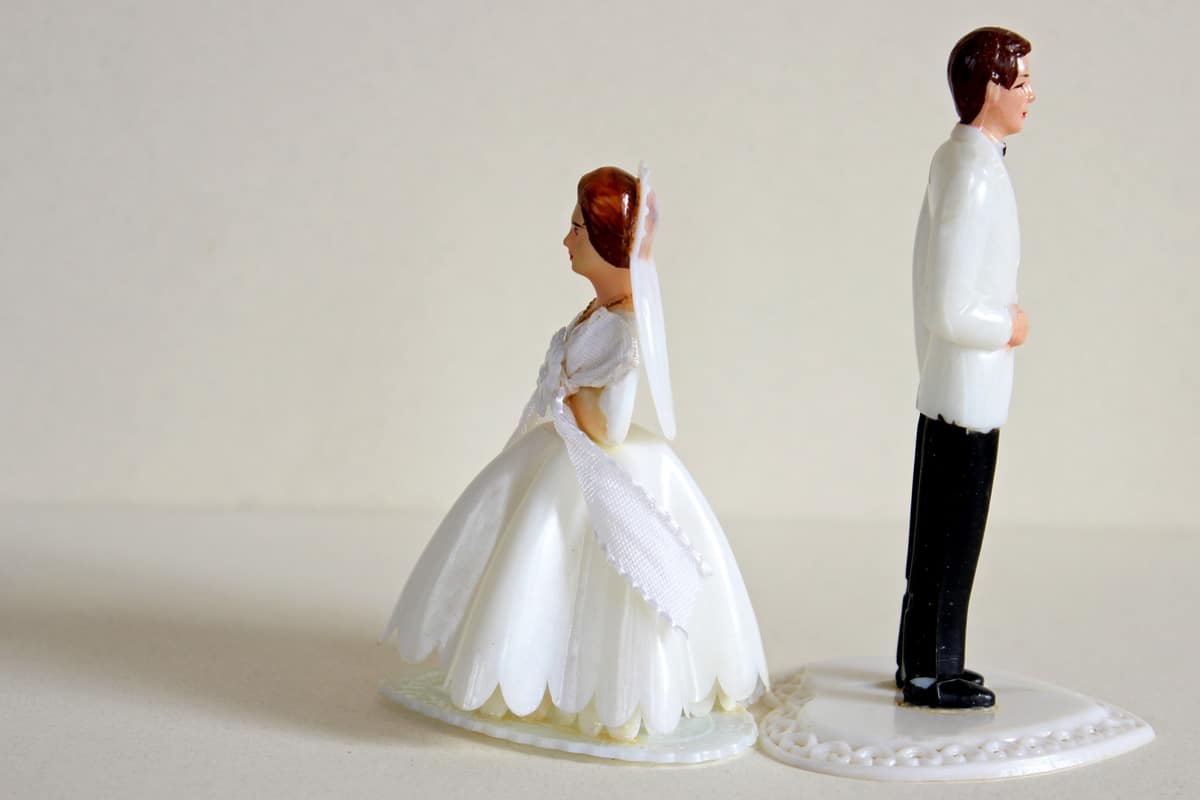 $20,000 is the average cost of a divorce in Arizona with a lawyer with costs ranging from as little as $10,000 to $100,000 per party but if you can get divorced without the use of a lawyer the total drops to just $577.
Lawyers in AZ can cost as much as $550 per hour. The cost to file a Petition for Dissolution of Marriage Maricopa County is $349.  The responding party will be required to pay $279 when filing their Response, or if both parties have agreed to a Consent Decree, the $279 is still due and owing from the other party when they respond.
These costs may include:
Monthly Child Support
Monthly Spousal Maintenance
The Division of Property and Debt
Attorney Fees
Waste Claims For Reimbursement
Claims for Breach of Fiduciary Duty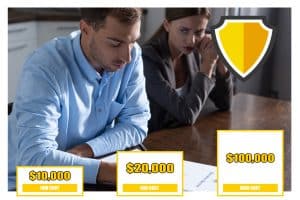 Divorces can vary widely on costs depending on the kind of divorce you want to pursue. While there are no specific rates, averages from the past can give an indication. Undoubtedly, a contested divorce with protracted proceedings will be more costly than an uncontested divorce. While no set rates apply here, it is possible to estimate cost based on historical averages of similar divorce cases.
Normally people do not spend in excess of $10,00 per person. There are always additional costs people do not often think about. Those that go to trial will have additional financial burdens for child custody evaluations, depositions, maybe a business appraiser as well as forensic accountants. The parents may have to attend a Parental Information program and if a private divorce mediator is utilized there will also be additional costs.
How Much Does A Divorce Lawyer Cost In Arizona?
In Arizona the cost for an attorney can vary upon location from $250 per hour to $750 per hour as well as additional charges for clerical and other office work on your case. Outside witnesses will need to be paid for and may even exceed the cost of attorney fees. It is not uncommon for cases that end up going to court to cost $25,000 to $100,000 per side when all is said and done.
How Much Does An Uncontested Divorce Cost in Arizona?
When divorce cases do not have to go to trial there is much money to be saved. A couple getting a divorce can go to court, file a Dissolution of Marriage petition and this will cost around $350 per person not including attorney fees. If legal help is needed an hourly rate will be set. Some individuals prefer legal counsel and a mediator – but the costs are still far less than a situation when there is contested litigation.
Collaborative divorce costs in Arizona an average of $7,500 per party.
Divorce mediation costs about $7,500.  Divorce mediation costs in Arizona ranged from $5,000 to $10,000 in 2021
The total cost of legal separation can vary enormously, from as little as $1,000 to in excess of $100,000 depending on the issues to be addressed. The more outstanding issues there are the more likely there will be increase in costs.
Arizona Divorce Attorney Fees
A.R.S. § 25-324 is an Arizona statute that allows the payment of fees due to an attorney in cases of marriage dissolution.
The court will examine the financial situation of both parties before a decision is made. They will also look at the following:
The petition was filed by the party in bad faith
The petition submitted by the party was not grounded in the law, facts or the truth
The party's petition was filed for an improper purpose, usually to cause undue problems to the other party
Other costs that may be considered include:
Expenses incurred from deposition costs
If the court makes the decision that orders money to be paid directly to the attorney, the attorney will then take on the responsibility for the enforcement of the order.
Sources:
"Alona M. Gottfried, Esq." Arizona Mediation, azmediator.com/uncontested-divorce-arizona/.
"How Much Does A Divorce Cost In Arizona?" Arizona Legal Center, 12 June 2018, arizonalegalcenter.org/how-much-does-a-divorce-cost-in-arizona/.
25-324 – Attorney Fees, www.azleg.gov/ars/25/00324.htm.
Need an Affordable Divorce lawyer in Scottsdale?
The High Desert Family Law Group should be your first choice when you need the best divorce lawyer in Scottsdale or Phoenix, Arizona. Our experienced family law attorneys will work with you to obtain the best possible outcome in your situation.  Proven trial lawyers in family court, you can trust the firm to represent you fully so you can get on with your life. Call today for your initial consultation.