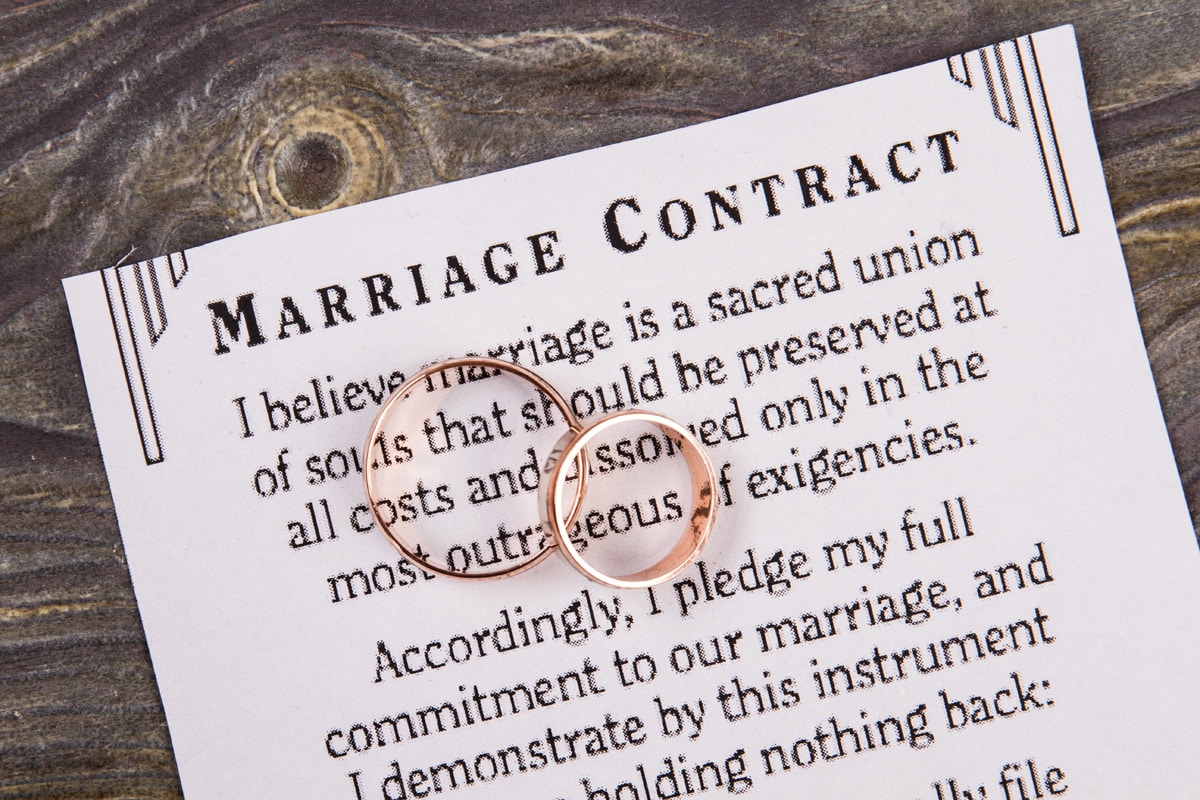 In general, a prenuptial agreement (prenup) is valid for the duration of the marriage, unless it includes an expiration date, also known as a sunset clause. If the prenup does not have a sunset clause, it will remain in effect even if the couple is married for a long time or if their financial circumstances change significantly during the marriage.
However, there are some circumstances in which a prenup may be invalidated, even if it does not have a sunset clause. For example, a prenup may be invalidated if it was signed under duress or if it is found to be unfair or unconscionable.
It is important to note that the laws governing prenups vary from state to state. It is always a good idea to consult with an experienced family law attorney in your state to discuss your specific situation and to ensure that your prenup is valid and enforceable.
Here are some reasons why couples may choose to include a sunset clause in their prenup:
They may want to revisit the agreement after a certain period of time to make sure that it still meets their needs.
They may want the prenup to expire if they have children together.
They may want the prenup to expire if they reach a certain age or milestone in their marriage.
If you are considering including a sunset clause in your prenup, it is important to discuss this with your attorney to make sure that it is the right option for you.
Here are some other prenup considerations
Here are some key considerations:
State Laws: Prenuptial agreement laws are primarily governed by state law in the United States. Each state may have its own rules regarding the duration and enforceability of prenuptial agreements. It's essential to consult the laws of the specific state where the agreement was executed and where it may be enforced.
Duration During Marriage: In most cases, a prenuptial agreement remains in effect throughout the duration of the marriage. It outlines the financial arrangements and protections for both spouses as long as they remain married. The terms of the agreement typically become relevant in the event of a divorce or legal separation.
Modifications: Prenuptial agreements can be modified or amended during the marriage if both spouses agree to the changes and the modifications are executed in accordance with the laws of the state. Some agreements may include clauses specifying how modifications should be made.
Termination: A prenuptial agreement can also be terminated under specific circumstances. Common triggers for termination include the death of one of the spouses, a divorce or legal separation, or a mutual agreement to terminate the prenup. Some prenuptial agreements include provisions outlining the conditions for termination.
Legal Review: It's important for both parties to seek independent legal counsel when creating and modifying prenuptial agreements. This helps ensure that the agreement is fair, legally enforceable, and in compliance with state laws.
Enforceability: The enforceability of a prenuptial agreement can be challenged in court if it is found to be unconscionable, signed under duress, or if one party did not fully disclose their assets and financial situation. The agreement must meet certain legal requirements to be valid.
Postnuptial Agreements: If a couple decides to create a similar agreement after marriage, it is referred to as a postnuptial agreement. The rules and enforceability of postnuptial agreements may differ from those of prenuptial agreements.
Need an Affordable Divorce Attorney in Scottsdale?
The High Desert Family Law Group should be your first choice when you need the best divorce lawyer in Scottsdale or Phoenix, Arizona. Our experienced family law attorneys will work with you to obtain the best possible outcome in your situation.  Proven trial lawyers in family court, you can trust the firm to represent you fully so you can get on with your life. Call today for your initial consultation.