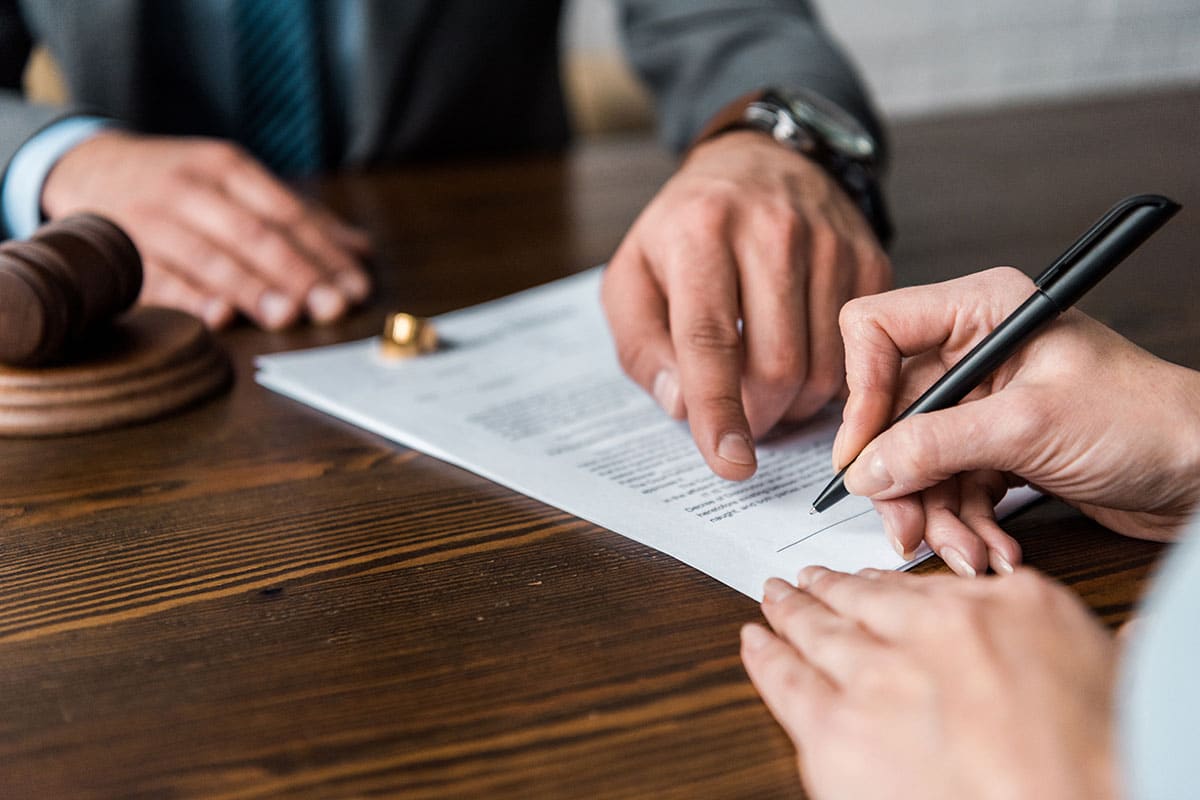 Many people have heard of the term "marriage annulment," but only a select few truly understand it. Forget what you may have seen on television about annulment. In fact, there are two types of annulments: civil and religious. An annulment of marriage is granted by a religious institution, such as a church and its clergy. Civil annulment is a court-ordered procedure that affects your legal civil status. This article discusses the civil annulment process.
In Arizona, what is Civil Annulment?
An annulment of civil marriage occurs when a court declares that a marriage is not valid but void. This means that the court legally declares that the couple was never legally married. It may be perplexing, but if what was considered a marriage was not obtained in accordance with Arizona's legal requirements for marriage, the court has the authority to annul the union. This is analogous to a court "erasing" a marriage. It's as if the marriage never occurred.
Civil Annulment in Two Forms
In Arizona, courts divide annulments into two categories: voidable marriages and void marriages. A void marriage is one that was never valid. Arizona has a list of marriage prohibitions, including incest, which renders a marriage null and void. If a biological brother and sister marry, the state will not recognize the marriage as valid, resulting in a void annulment. There are several additional grounds for declaring a marriage void, and you should consult a family law attorney for more information.
A voidable annulment occurs when one party petitions the court for an annulment. For instance, if one spouse was duped into marrying the other, the wronged spouse may seek a voidable marriage annulment. Deception grounds may include, but are not limited to, the failure of one partner to consummate the marriage by refusing to have sex with the other spouse at any point following the ceremony. Again, it is critical to consult with legal counsel prior to filing for annulment.
Is Annulment Distinct from Divorce?
Obtaining a divorce entails enduring frequently lengthy court proceedings in order to formally dissolve a marriage. The critical distinction between divorce and annulment is that in the former, the courts recognize the marriage as valid and thus require divorce proceedings to end it. Annulments do not necessitate protracted court proceedings. Once a judge declares a marriage null and void, it ceases to exist. It is typically much more expedient than traditional divorce litigation.
It is important to understand that not all annulments are painless and quick. There are very specific grounds for annulment. Without meeting the criteria for such a remedy, your case will be resolved in the same manner as everyone else's.
What Constitutes a Ground for Annulment?
There is a list of "void and prohibited marriages" in Arizona law. Any marriage falling into this category is not recognized as valid by the state. Arizona prohibits marriages between parents and children, grandparents and grandchildren, full or half-blood brothers and sisters, first cousins (under certain circumstances), and uncles or aunts and nieces or nephews. In the past, same-sex marriages were also considered "void and prohibited." Recent Supreme Court rulings, however, have altered that. Same-sex marriage is now legal and constitutional.
Other grounds for annulment include fraud, deception, coercion, intoxication (during the wedding ceremony), underage marriages without parental consent, mental illness, "mock" marriages, inability to consummate the marriage, bigamy, and incest. To determine for certain whether your marriage can be annulled, seek family law assistance in Scottsdale.
If the couple has children, the annulment process will establish who is responsible for the children. If the marriage is declared null and void, the court may refuse to recognize certain property as "marital assets." You should speak with a lawyer about your specific situation to determine how annulment proceedings may affect your children or property. When compared to divorce, annulment can result in significantly different property distribution outcomes in any divorce or annulment scenario.
90 Days Wait
Both you and your spouse have to reside in AZ for at least 90 days before filing.
Get The Annulment Petition
You will need to visit your local superior court to get the relevant forms. Some counties in Arizona have the forms online so you can download them.
Complete The Petition
Either party can fill the petition. You will have to explain the court why you are petitioning and for what legal reasons you are seeking an annulment.
File The Petition
File the petition with the clerk of the superior court in the county where either one of you resides. Fees will have to be paid and they can vary from county to county.
Serve The Filed Petition
The other party, known as the respondent, needs to be served a copy of the petition. There are specific guidelines to doing this that vary by county. After twenty days without responding, they lose their right to make a challenge to the annulment.
Await The Response
The spouse has twenty days to responds as we said above. They may wish to dispute the petition.
Letter Review & Hearing
Check the letter from the court to confirm your hearing date and time. You do not want to be late. At the hearing, a determination will be made as to whether there is sufficient evidence to grant an annulment. Hearings may also be set to finalize asset division and child custody.
Need an Affordable Divorce lawyer in Scottsdale?
The High Desert Family Law Group should be your first choice when you need the best divorce lawyer in Scottsdale or Phoenix, Arizona. Our experienced family law attorneys will work with you to obtain the best possible outcome in your situation.  Proven trial lawyers in family court, you can trust the firm to represent you fully so you can get on with your life. Call today for your initial consultation.