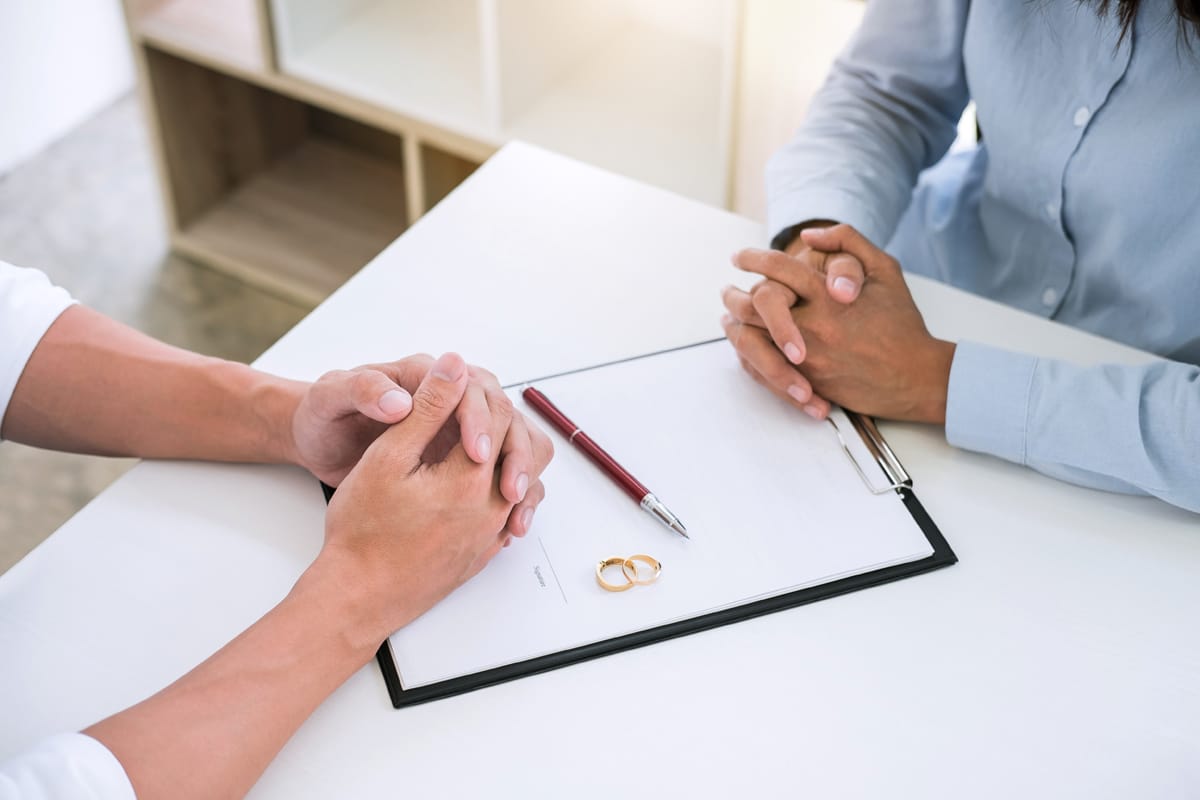 Divorce, like sorrow, has stages that a person goes through. We'll go over those steps briefly in this piece. Continue reading to find out more.
It's a calculated decision to file for divorce before your husband, and one you might be able to avoid if you can get an uncontested divorce.
When it's time to terminate your marriage, does it matter who files for divorce first? It might be able to do the following: The non-moving spouse (the spouse who does not file for divorce) may be at a disadvantage when it comes to deciding various matters in a divorce.
What Are the Benefits of Filing for Divorce First?
To start the divorce process, one (or both—more on joint filing later) spouse must file a divorce petition with the court. The petitioner is usually called the "petitioner," while the non-filing spouse is called the "respondent."
If you know you won't be able to reconcile, filing first may provide you certain strategic advantages, such as:
The court's location is entirely up to you. As long as the petitioner follows state and local restrictions about where a divorce can be filed, the petitioner gets to choose the jurisdiction (location) for the divorce procedures. To prevent either spouse from filing for divorce in a state or county that favors one spouse over the other, many states have a residency requirement in place. Before the court will hear the divorce petition in Michigan, for example, the filing spouse must have lived in the state for at least 180 days and in the filing county for at least 10 days. (Section 552.9 (2021) of the Michigan Comp. Laws) If your spouse files first and lives 100 miles away, you'll have to travel to their courtroom for any divorce-related matters, which will take longer and cost more money than if you filed first in the court nearest to you.
The ability to direct the course of the divorce. In most cases, the spouse who applies for divorce has a greater say in how quickly the divorce is handled. You've started the procedure at your leisure by filing first, whereas your husband is obligated to respond according to the court's schedule. While your spouse is preparing a response, you'll have time to plan your next step.
The chance to make a positive first impression. The petitioner's statement about the divorce grounds (reasons) is contained in the original divorce file. The court's initial exposure to facts about the case will be the allegations in the petition—and if you file first, it'll be up to your spouse to change the court's first impression.
This is your first opportunity to place a temporary order. The spouse who files first may seek temporary orders from the court before alerting the other spouse of the initial divorce petition. These orders can limit what each spouse can do with marital finances or property, give protection for one spouse against the other, grant temporary child custody, or provide temporary spousal maintenance. Non-filing spouses will be able to respond to any requests for orders, but they must do so before or simultaneously with their petition answer. Non-filing spouses are not eligible for temporary orders until they respond to the petition.
Furthermore, in many courts, the petitioner will be the first spouse to present their case for trial. Being the first to speak at a trial isn't always advantageous: it gives the other side time to hear your arguments and prepare a rebuttal.
Should I Hire an Attorney?
In some cases, both spouses can come together and make difficult divorce-related decisions without the need for an attorney or a court appearance. If you know you won't be able to work things out with your husband, there's no need to employ an attorney. You may, however, choose to hire an attorney to help you negotiate with your spouse or his or her counsel.
You can still obtain legal guidance if you decide to manage your divorce on your own. During a consultation, an attorney can help you determine if filing first would be beneficial in your case.
Is it true that one spouse always files first?
You may be allowed to file a "joint" divorce petition (also known as an uncontested or collaborative divorce in some jurisdictions), which means that both spouses agree to the divorce and all divorce-related matters, depending on your state's legislation. A divorce settlement agreement is drafted and attached to the couple's petition. Uncontested divorces are more efficient than disputed divorces in many states, saving time, money, and relationships.
Your divorce settlement agreement must include the following information:
the reason for the separation (grounds)
each spouse's portion of the court filing fees
how you'll divide your assets and debts from your marriage
whether one spouse will provide spousal support, and if so, how much and how long
Which spouse (custodial parent) will be the primary caretaker for any young children?
a schedule for parenting time or visitation for the non-custodial parent, and
the amount of child support that the non-custodial parent must pay
In most states, if both spouses agree to all of the stipulations in writing, the court will grant the divorce. When small children are involved, the court may request that the judge examine the terms carefully before granting them. Nonetheless, as long as the custody and support arrangements are in the best interests of the children, the court will approve them.
Mediation Can Help You File for a No-Fault Divorce
Divorce mediation is one option for avoiding the stress of deciding whether or not to divorce your spouse before the end of your marriage. You and your spouse meet with a neutral professional mediator in person or online to resolve the issues in your divorce. After a successful divorce mediation, you will have a written settlement agreement to bring to the court, and you will be able to proceed with an uncontested divorce.
If either spouse objects to any of the terms of the divorce, the case becomes contested, and the couple must pursue the state's contested divorce processes.
Need an Affordable Father's Rights Attorney in Scottsdale?
The High Desert Family Law Group should be your first choice when you need the best divorce lawyer in Scottsdale or Phoenix, Arizona. Our experienced family law attorneys will work with you to obtain the best possible outcome in your situation.  Proven trial lawyers in family court, you can trust the firm to represent you fully so you can get on with your life. Call today for your initial consultation.