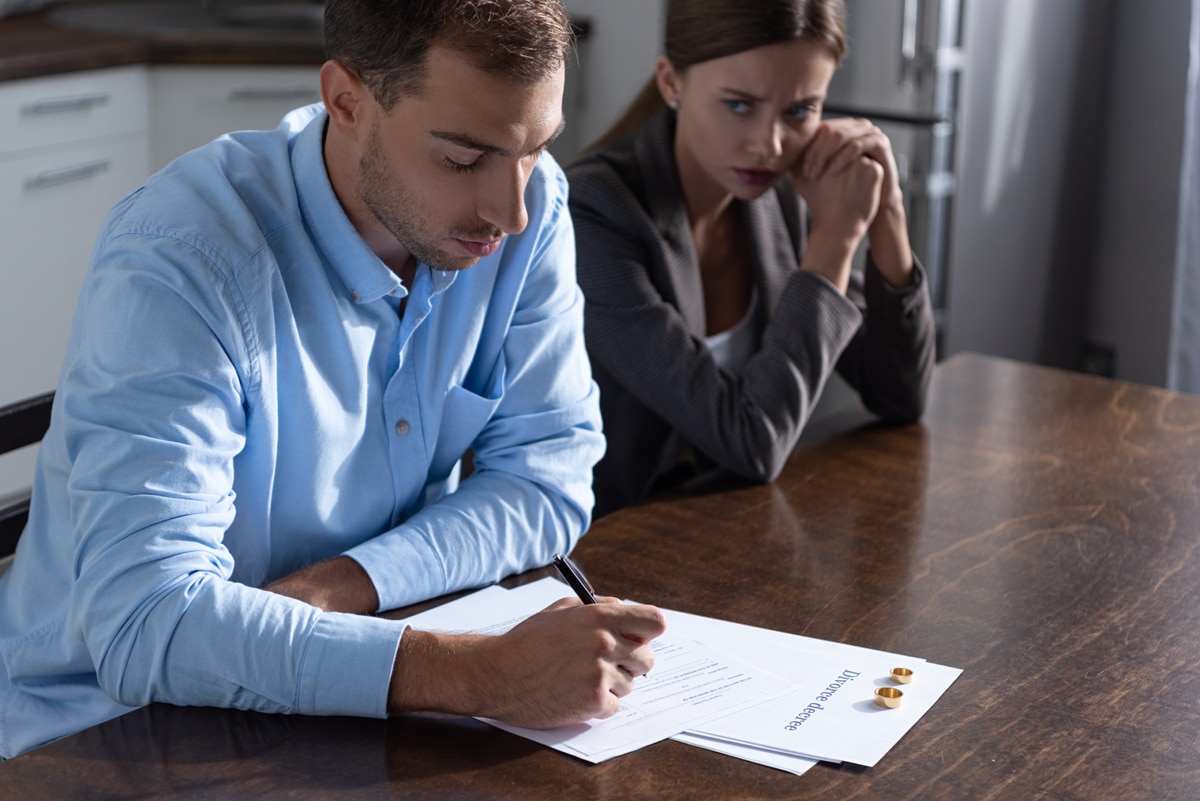 A typical contested divorce will cost around $15,000. Prices will range from $2,500 to $30,000 in the U.S., according to LegalZoom.
Average Cost Of A Contested Divorce
While costs will likely range from $2,500 to $30,000, the price tag will depend on how combative the divorce is and whether or not alternatives like collaborative divorce or mediation are utilized. The typical cost of a divorce is $15,000 per person in the U.S. This estimate includes court costs, attorney fees and hiring of outside professionals, such as real estate appraisers, child custody specialists or tax advisors.
Here is a breakdown of the average contested divorce costs:
Lowest Cost: $2,500.
Average Cost: $15,000.
Highest Cost: $30,000.

Contested Divorce Details
A contested divorce is when neither party can agree on child custody arrangements, division of property and assets, etc. In some cases, one of the spouses does not want to get divorced at all, so legal intervention is required to facilitate the process. Costs are high because this divorce will take the attorney longer to assist clients in making legal decisions, filing necessary paperwork and representing them in court, if needed.
In contested divorce settings, spouses may have a lot of issues that need to be brought up in front of a judge. This, of course, will only tack on to the final costs.
Contested Divorce Attorney Fees
Family law attorneys typically bill around $150-$250 per hour, depending on location. Some attorneys can charge up to $650 per hour in order to assist individuals through complex divorce situations. According to Thumbtack, you should expect to pay somewhere between $12,000 to $15,000 in total attorney fees.
Child Custody Assessment
The court may want a child custody assessment in a situation where the two parties cannot come to an agreement regarding the custody schedule. The assessment will be performed by a child psychologist who will spend time interviewing the parents, talking to the child, as well as observing the child in their home setting. The assessment should cost between $1,000 to $2,500, if performed by an assessor who works for the county. A private assessor could charge up to $10,000-plus.
Additional Costs
If there happens to be a jointly owned property in a contested divorce, you may have to sell it during the process. There can also be costs for renting or buying homes at this time. Children may have to see a counselor, as well. There can also be fees for accountants and financial lawyers to handle the sale of any properties. Individuals will be required to pay filing fees within the court. Filing fees may be waved if you cannot afford them.
Need Divorce Attorneys In Scottsdale?