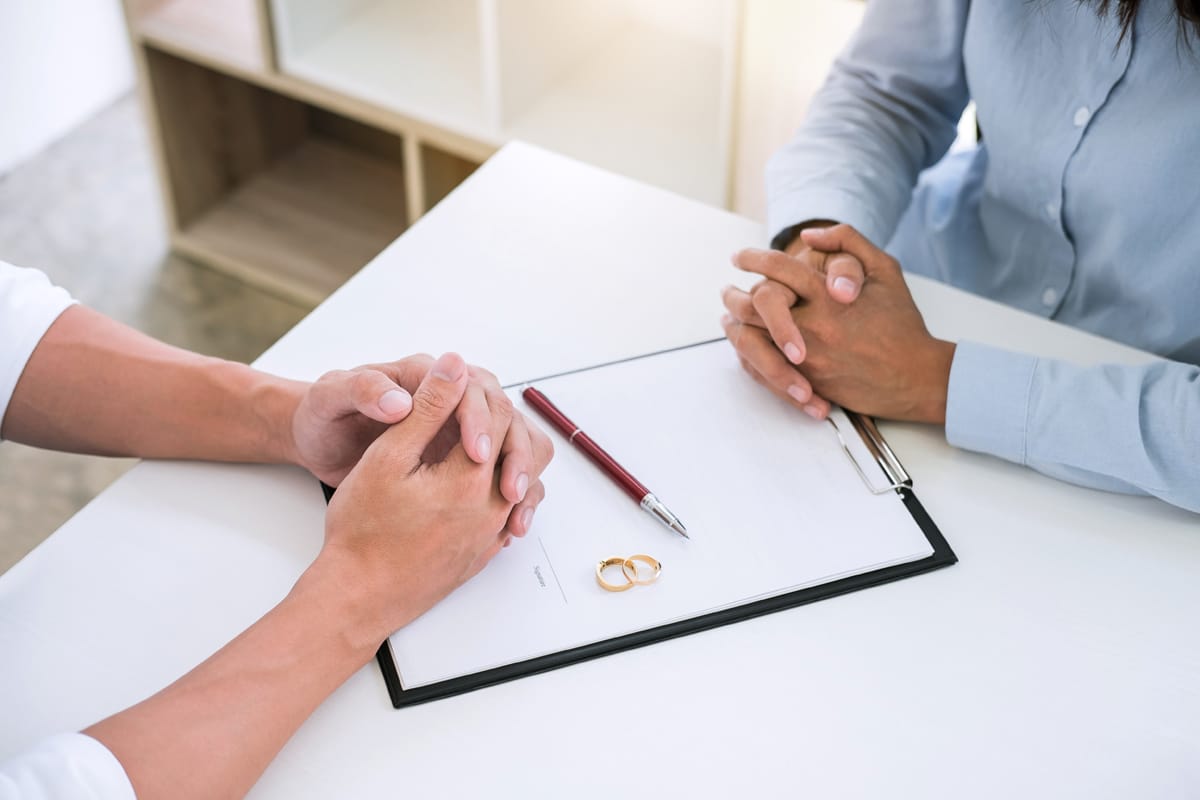 If you're going through a divorce and need an attorney, remember that you don't have to choose the first one you find. Selecting the finest lawyer to represent you is one of the most important divorce-related decisions you'll make.
Even if a friend or another lawyer has recommended a family law attorney, you should still do your homework and check the attorney's credentials to ensure that he or she is qualified to handle your case.
There are a lot of lawyers out there, and a lot of them represent themselves as "family law" or "divorce" lawyers. Family law, on the other hand, is a specialty that requires time and experience to master. Child custody law, foreign custody law, guardianship, and a branch of the law dealing with Qualified Domestic Relations Orders (QDROs), which are special orders that must be utilized to distribute certain types of retirement benefits, are all subspecialties of family law.
Divorce has a variety of financial consequences, including:
Requirements for spouses' financial disclosure
Restraining orders prohibit spouses from changing beneficiary designations or transferring assets before or during the divorce.
Alimony is a term that refers to a monetary payment made to a spouse after a divorce (how to calculate income available for alimony and the special factors courts consider when determining setting Children's assistance (how to calculate child support in your state)
Property and assets are separated, including real estate, collectibles, venture capital interests, stock option portfolios, goodwill, and other corporate interests.
Pension benefits are distributed
There is a substantial corpus of legislation that governs these issues (which varies from state to state). Because the government and/or the courts are continuously changing or overturning these laws, you'll need to hire an attorney who is up to date on the most recent legislation and cases involving your divorce.
If you have a simple case with little financial concerns and no children, you might feel comfortable using a less experienced family law attorney. If you're going through a contested divorce with a lot of assets, a lot of financial worries, or a complicated custody battle, you should choose a family law attorney that specializes in family law and has experience with the difficulties you're dealing with. For information on how to employ a divorce lawyer to handle part or all of your divorce case, see our article Hiring a Divorce Lawyer.
Ten Questions to Ask a Divorce Attorney
During your initial session, we've compiled a list of questions you might wish to ask a family law attorney. These might help you figure out whether or not this lawyer is right for your situation.
1. Do you specialize in divorces or do you deal with them on a regular basis? What is your experience in the subject of family law? How many family law cases have you handled so far? Is it correct that you describe yourself as a "certified family law specialist"?
2. What is your strategy for handling my case? What is the expected time frame for my issue to be resolved?
3. How long do you take to return phone calls? How can I contact you in the event of an emergency? What do you consider a true emergency?
4. Will you be collaborating with anyone else in your office on my case? What sort of history do they have? Do you think I'll be able to meet them?
5. How are you going to charge me? What is the hourly rate for you? Do you charge for my interactions with other lawyers, paralegals, and/or secretaries? Is this the case, and what is the pace of increase? What is the amount of your retainer that you have to pay up front?
6. What other costs (apart from your own) do you anticipate incurring (for example, for private investigators, forensic accountants, physicians, and/or psychiatrists), and how will you bill me for them?
7. How much do you anticipate this divorce will cost in total? (Don't be shocked if most divorce attorneys refuse to answer this question because the level of conflict in your case has a significant impact on the cost of the divorce.) On the other side, how attorneys answer to this question may help you evaluate them. An honest lawyer would often remark that predicting fees in advance is difficult. It's probable that if an attorney offers you a low cost, they're only trying to get your business).
8. Do you allow me to personally deal with my spouse? How can I limit the cost of my divorce to a minimum? Is there anything I can do to lower the amount you'll charge me on my own?
9. Based on what you know about my case, how do you think a judge would rule?
10. What can you do to help me understand the tax implications of the decisions I'll have to make better?
Need an Affordable Father's Rights Attorney in Scottsdale?
The High Desert Family Law Group should be your first choice when you need the best divorce lawyer in Scottsdale or Phoenix, Arizona. Our experienced family law attorneys will work with you to obtain the best possible outcome in your situation.  Proven trial lawyers in family court, you can trust the firm to represent you fully so you can get on with your life. Call today for your initial consultation.