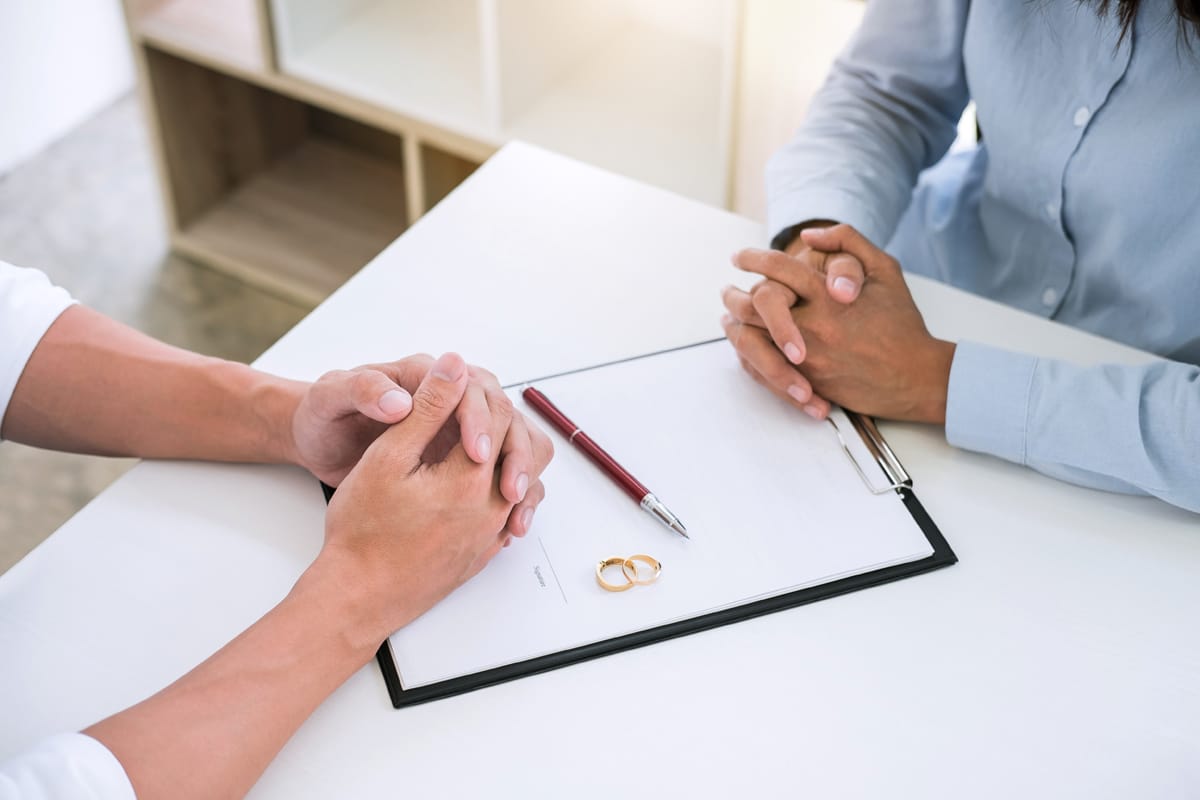 The divorce settlement agreement is a crucial component of your divorce process. Consider its specifics carefully.
A divorce settlement agreement is written documentation that varies in name depending on locale. Including:
Separation and Property Distribution
Property, Support, and Custody
Mediated Separation
Collaborative Agreement
Property Settlement (PSA) and
Marriage Agreement (MSA).
The goal of this agreement is to document any agreements struck between divorcing (or separating) married spouses about child custody, child support, spousal maintenance, and property division.
Before separating, must couples get into an agreement?
No. You may enter into a divorce settlement agreement before to or after filing for separation or divorce. Or, you may not be able to reach an agreement until the morning of your court date – "on the steps of the courtroom," as some might say. However, the sooner you resolve your case, the better off you will be, especially if you wish to avoid unnecessary suffering and attorney fees.
Do I need a lawyer to draft the divorce agreement?
It is strongly recommended that you hire an attorney to draft your Divorce Agreement. Or, if your spouse's attorney has already drafted it, you must employ an attorney to review it (for you) and ensure that key legal conditions are added, deleted, or modified to safeguard your rights.
In fact, terms such as "sole legal custody," "exclusive possession," "timely indemnify and hold harmless," and "relinquish and waive future claims" have substantial connotations. Remember that you are not an attorney, so you may overlook significant concerns with the proposed agreement or be unaware of the specific language that must be included to protect your interests. If you fail to locate something, you may lose essential rights. The wisest course of action is to pay a person up front to avoid incurring additional costs later.
What Happens If We Settle Before Going to Court?
A lawyer or mediator can draft an agreement when all issues are resolved outside of court. After being signed, the Divorce Agreement becomes a legally enforceable contract, requiring both parties to abide with its terms.
Subject to the laws of your state, the agreement can be brought to a court who can guarantee that the terms are fair. It will then be included in the divorce decision and constitute a binding court order; if either of you violates the order in the future, you could be placed in contempt of court.
When neither of you can reach an agreement, you will likely wind up in court, where you will have to argue your case and ask a judge to make a decision. Since this process is unclear and typically quite expensive, it is preferable to reach an arrangement outside of court.
What If I Dislike My Spouse's Proposed Divorce Agreement?
Do not sign the document. Remember that it is only a recommendation — a starting point for the negotiations. Even when your spouse (or your spouse's attorney) has given you a deadline for responding, you are not compelled to do anything. You may discard the proposal if you so choose. No one can force you to settle before you are ready.
However, there is such a thing as delaying too long. If you refuse to bargain seriously or refuse to sign anything because you want to continue exploiting your spouse's goodwill for as long as possible, your spouse will get dissatisfied and may withdraw from settlement negotiations altogether. If you truly desire settlement, you must be willing to progress and compromise.
As previously said, it is prudent to have an attorney review your spouse's proposed Divorce Agreement. If you detest it, the attorney can help you determine how far away you and the other party are and negotiate the best bargain for you.
When I agree with my spouse's proposed divorce agreement, do I simply sign it?
Please refrain. Even if you are completely ready to move through with a settlement, if your spouse's attorney wrote the first draft, it is crucial that you at least have the agreement reviewed by your own attorney – someone who is looking out for your best interests. You must do this regardless of any pressure to sign or your desire to "keep things simple" without using attorneys.
Remember that your spouse's attorney does not represent you and does not care if the arrangement is fair or provides you with adequate financial resources.
If we are in agreement, why can't we create our own agreement?
This is generally unwise. Overall, the agreement will not be specific to your state's laws and may omit essential legal provisions. It may be obscure or unclear. If so, and if you and your spouse later disagree on a provision, you may end up paying additional money on attorneys to alter or clarify the agreement. A decent agreement is probably worth a few hours of an attorney's time.
If we both agree on everything, may we hire a single attorney to draft our divorce agreement?
This is possible, but not advised. First, a single attorney cannot represent both spouses. Therefore, if you proceed without an attorney, no one will be looking out for your best interests. If your spouse continues without a lawyer, they may later claim that the agreement was unfair or that they did not comprehend what they were signing because they did not have a lawyer present.
If you and your spouse agree on every aspect of your divorce, the best course of action is to engage in divorce mediation, a process employing an impartial third-party mediator. The mediator collaborates with you both to develop and negotiate an agreement. Typically, the mediator will draft the Divorce Agreement, and then each spouse might request that their respective examining attorneys conduct a reassessment.
What If We Both Decide Not to Follow the Divorce Agreement We Signed?
You will not be arrested, nor will the globe stop spinning. For example, if you and your husband want to follow distinct alimony payment schedules, that is entirely your decision. However, be absolutely clear. If you decide to do something other than what you agreed to do in paper and then have a dispute with your ex-spouse, you both have the right to enforce the terms of the initial Divorce Agreement. This holds valid regardless of any verbal agreement to the contrary.
If you and your spouse agree to modify some of the more substantial terms of your first Divorce Agreement, you must formalize the change by revising the older agreement in writing.
Can The Divorce Agreement Be Amended?
Absolutely. Unless both parties agree to a change, terms pertaining to property, debt, and virtually all other financial problems are often regarded to be fixed in stone. In this instance, you can document the agreed-upon changes in a "Modification Agreement." This revised Divorce Agreement must then be incorporated into a new court decree.
Child support, custody, and visitation agreements are modifiable if you can demonstrate a substantial change in circumstances since the entry of the initial order and/or that a new arrangement is in the child's best interests.
Depending on the wording of the initial Divorce Agreement, alimony provisions may or may not be modifiable. Ensure that the terms of your first agreement clearly state whether spousal support obligations are modifiable or non-modifiable.
Need an Affordable Father's Rights Attorney in Scottsdale?
The High Desert Family Law Group should be your first choice when you need the best divorce lawyer in Scottsdale or Phoenix, Arizona. Our experienced family law attorneys will work with you to obtain the best possible outcome in your situation.  Proven trial lawyers in family court, you can trust the firm to represent you fully so you can get on with your life. Call today for your initial consultation.