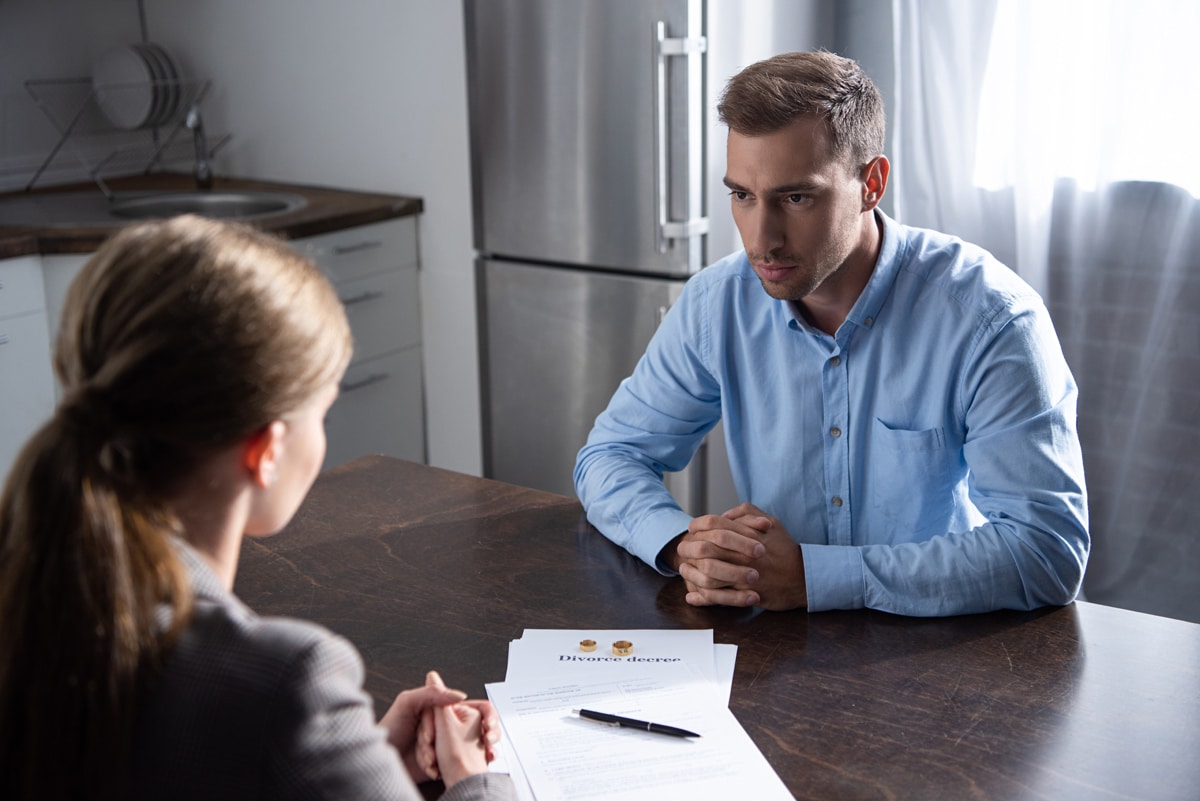 There are several reasons why you might want to have your marriage annulled by an Arizona court:
One of the parties was married to a different person (bigamy).
The parties are related by blood.
One of the parties was a minor at the time of the marriage and did not obtain parental or guardian consent.
One or both of the parties lacked mental capacity to marry.
Both parties were physically incapable of marrying.
One or both parties were inebriated at the time of the wedding.
Either one or both of the parties lacked the intent to enter into a marriage contract.
The couple did not obtain an official marriage license in a timely fashion.
The couple used a proxy to marry each other instead of marrying in person (substitute).
To obtain the other party's consent to the marriage, one of the parties committed fraud.
Coercion (legally referred to as "duress") was used by one party to force the other into agreeing to marry.
Sexual relations between the parties have not taken place, or one of the parties has refused to engage in sexual relations.
One of the parties lied about his or her religious beliefs.
One of the parties failed to disclose his or her prior marital status.
One of the parties intended to secretly break a premarital agreement.
How do I get a court order to dissolve my marriage?
You must file your paperwork at your local courthouse because annulment actions are heard in Arizona's superior (trial) courts. An Arizona superior court judge can declare a marriage null and void and annul it by court order. An annulment petition should be filed by the "plaintiff" (the party seeking the annulment), and the defendant should respond. Additional documents may be required, and both parties must follow the rules for process service. Both will be summoned to court, where the judge will hear testimony, consider written submissions and relevant law before issuing an order.
Because annulments have such serious financial and custody implications, it is critical to seek legal advice before proceeding.
Certain people are concerned that if their marriage is annulled, their children's paternity will be called into question. This is technically correct. The children born of the "marriage" are illegitimate, as if they were born to single parents, because an annulled marriage is invalid. However, under Arizona law, "every child is the legitimate child of its natural parents and is entitled to support and education in the same manner as if born in lawful wedlock," so this is a technical distinction with little practical significance. As a result, regardless of their parents' marital status, whether divorced or never married, all children in Arizona receive the same level of protection and support. While that statute does not affect parental rights, Arizona courts have determined that once paternity is established, parents of children born outside of marriage have co-equal custody of their children.
If any of the following are true in Arizona, a presumption of paternity is created (a strong legal assumption that the alleged father is the biological father):
The father and mother were married within ten months of the child's birth, or the child was born within ten months after the marriage was ended by death, divorce, or annulment.
Genetic testing establishes a paternity probability of at least 95%.
An unmarried child's birth certificate is signed by both the mother and father, or
Both parents acknowledge paternity in a notarized or witnessed statement.
As a result, a paternity presumption almost certainly covers the majority of children born out of annulled marriages in Arizona. If a father wants to challenge the paternity presumption, he must provide "clear and convincing" (very strong and substantial) evidence.
In addition, the Arizona court hearing the annulment case will determine parentage and issue orders for custody and child support.
Courts in the majority of states lack the authority to award alimony or divide property or debts because an annulled marriage is legally regarded as never having been valid. This is due to the fact that a marital estate cannot exist without a valid marriage. Arizona, on the other hand, is unique in that it has a more liberal statute. When a marriage is annulled in Arizona, the courts must divide the property between the spouses.
Need an Affordable Divorce lawyer in Scottsdale?
The High Desert Family Law Group should be your first choice when you need the best divorce lawyer in Scottsdale or Phoenix, Arizona. Our experienced family law attorneys will work with you to obtain the best possible outcome in your situation.  Proven trial lawyers in family court, you can trust the firm to represent you fully so you can get on with your life. Call today for your initial consultation.