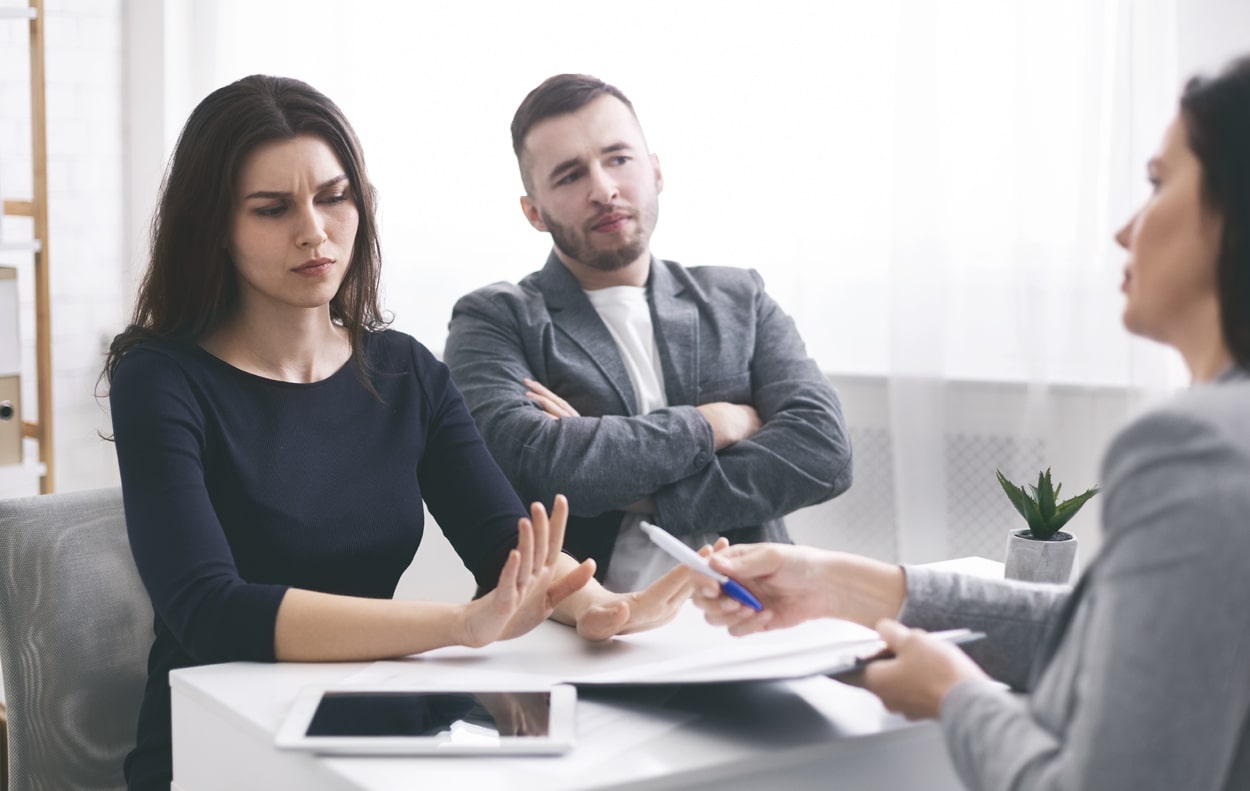 If the mother of your children will not grant you visitation, you have several legal options.
In a trend identified as "malicious parent syndrome", psychologist Ira Turkat describes the behavior patterns that are abnormal during a divorce process. While this syndrome is not identifiable as a mental disorder, it is a behavior type that some people may adopt in court cases.
A malicious parent is one who attempts to destroy or harm a father's character in an effort to win a custody/divorce case. This can take many forms, but always includes causing harm to the child, then attributing blame to the other parent. This is done to make the other parent appear neglectful of their child or children.
Mother Not Letting Father See Kids
Even though it will be hard, it is advised to stay calm and collected during this ordeal. If you have a court order already in place stating your visitation rights, you may call the police in this situation. The police can then fill out a report known as "Visitation Interference." Even though you have visitation rights, the police will not remove the children from the mother because this is considered a civil matter. An exception can be made if there is an imminent threat of harm or danger to the children. The next step in the process is to notify your lawyer of the situation. The mother could be charged with custodial interference governed by the ARS 13-1302.
Characteristics Of A Malicious Parent
Dr. Turkat wanted to identify a common condition in which one parents acts with vengeance towards the other parent during or even after the divorce process. He was able to identify four major pieces of criteria:
1. The parent attempts to punish the other by using the child against them for the purpose of separating the child from the parent.
2. Looks to deny the child or children visitation and/or communication with the other parent.
3. Tells frequent lies to the children, which may violate the law.
4. There is no diagnosed medical condition that explains or excuses any of the actions mentioned above.
Malicious Parent Examples
After extensive examination of cases in which parents become vindictive, the thought was to research whether or not this could be diagnosed as some sort of mental disease. In one specific case, the children were told by their mother that they simply could not afford to eat because their father spent all their money. In another case, one parent repeatedly gave the other parent false information regarding school activities. This was done to specifically remove the parent from the child's life. The entire purpose here was to cause the other parent harm.
Consequences Of Malicious Acts
Many malicious acts come with possible civil, legal or criminal consequences. An act like destroying or damaging property can easily be labeled a criminal action. In some cases, deliberately making the other parent look bad or depriving children of food/money can be an act of child abuse. A parent can also be charged with perjury if caught lying under oath.
So, what actions could be labeled as civil law violations? Denial of visitation rights can result in fines and/or changes to the visitation or custody agreements. Defamation can come into play when lying about the other parent in order to damage their reputation. If a parent has been partaking in any illegal, alienating or cruel behavior, this can become a factor to consider when undergoing a custody battle.
What Are Your Options When Dealing With A Malicious Parent?
Below are the primary courses of action one can take when being the victim of a malicious parent:
Modification of support/custody agreements.
Obtaining supervised vision.
Malicious parent seeks court-order counseling.
Source:
"What Is 'Malicious Parent Syndrome'?" Findlaw, family.findlaw.com/paternity/what-is-malicious-mother-syndrome.html.
Need an Affordable Father's Rights Attorney in Scottsdale?
The High Desert Family Law Group should be your first choice when you need the best divorce lawyer in Scottsdale or Phoenix, Arizona. Our experienced family law attorneys will work with you to obtain the best possible outcome in your situation.  Proven trial lawyers in family court, you can trust the firm to represent you fully so you can get on with your life. Call today for your initial consultation.