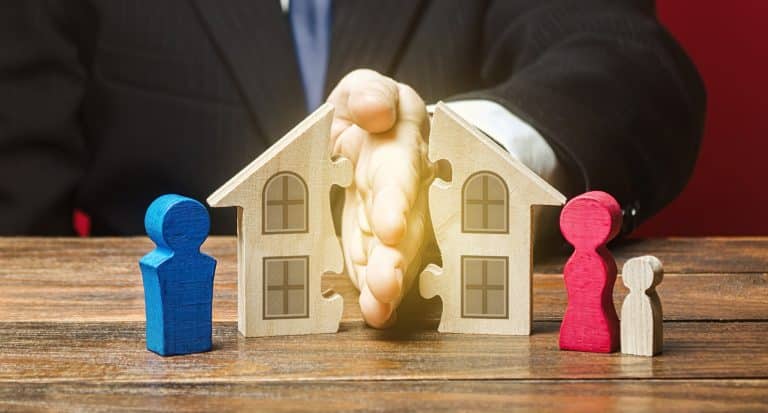 It is a wise idea to visit different attorneys before hiring one so you can get a feel for which attorney will best suit your needs and personality. Remember an attorney will appreciate the need for a rapid settlement and they should go to bat for you when needed. Read on to learn more.
Assets And Liabilities
Financial assets as well as belongings, including vehicles may have to be split. Find out their current value and whether the purchase was made by one party or was a joint purchase and give this info to your attorney. Debt will be divided by who has the most means to make payments. Your credit report will include your debts, so give that to the attorney as well and likewise with any outstanding debts you have not yet sent to collections.
Income
Both parties need to make their income details available. This includes pay stubs and tax returns. In the case of self-employment, you can use statements from bank accounts.
Divorce Budget
You need to have a budget plan for when the divorce has been finalized. You may have to make some estimates, but it will give you a framework to go from. It may also be handy if you need to attend court.
Joint Credit Accounts And Joint Bank Accounts
Close any joint credit accounts before starting the divorce process. You can offer less of a payment to settle accounts and get an email from the creditor to show it has bene paid in full and will not be reported negatively to the credit agencies. You also should pay off any joint credit cards and no matter how tempting it may be, do not hide money from the other party or take any amount greater than fifty percent from any joint bank account.
Do Not Move Out!
Unless you are in an abusive situation, do not move out. Especially if it means the other partner will be paying the mortgage., If you do move out make sure you have evidence of contributions you make to the mortgage. Similarly, it may benefit your child or children if they can remain in the home so they can continue attendance at the schools they were attending prior to the divorce process getting underway as well as giving a sense of security to their living situation. Obviously, if you think you or the yare in danger of being victims of abuse, a different approach will be needed, and an attorney can help you handle any ramifications from that during the divorce process.
It is possible to divorce if you and your spouse live in different states. If your spouse filed for divorce in a different state first, the proceedings are normally governed by that filing and the rules of that state. Continue reading to find out more.
If you wish to divorce your spouse, you must first decide if one or both of you fit the residency criteria of the state in which you intend to file for divorce. Each state has its own set of requirements. Most states require at least one of you to have lived in the state for at least six months. Other states, on the other hand, impose one-year residence restrictions.
Recognize the connection between filing and jurisdiction.
When you and your spouse live in different states and file for divorce in each of them, the state where the divorce was first filed will most likely have jurisdiction over the case. Important divorce choices, such as the distribution of the couple's assets and obligations and whether spousal support is appropriate, are usually decided by the state where either spouse files for divorce first.
Asset and Liability Division Decisions
Property and debts are treated differently in different states. In certain areas, nearly all property possessed by the couple or either spouse is considered marital property and is divided 50/50. When dissolving a marriage, several states use a "equitable distribution" requirement.
Child Custody Decisions
When a divorcing spouse has one or more minor children, child support decisions are frequently based on the laws of the state where the kid or children reside. In most states, child custody decisions are made under a "best interests" criteria, in which the judge presiding over the case evaluates what is best for the kid or children.
Need an Affordable Divorce lawyer in Scottsdale?
The High Desert Family Law Group should be your first choice when you need the best divorce lawyer in Scottsdale or Phoenix, Arizona. Our experienced family law attorneys will work with you to obtain the best possible outcome in your situation.  Proven trial lawyers in family court, you can trust the firm to represent you fully so you can get on with your life. Call today for your initial consultation.