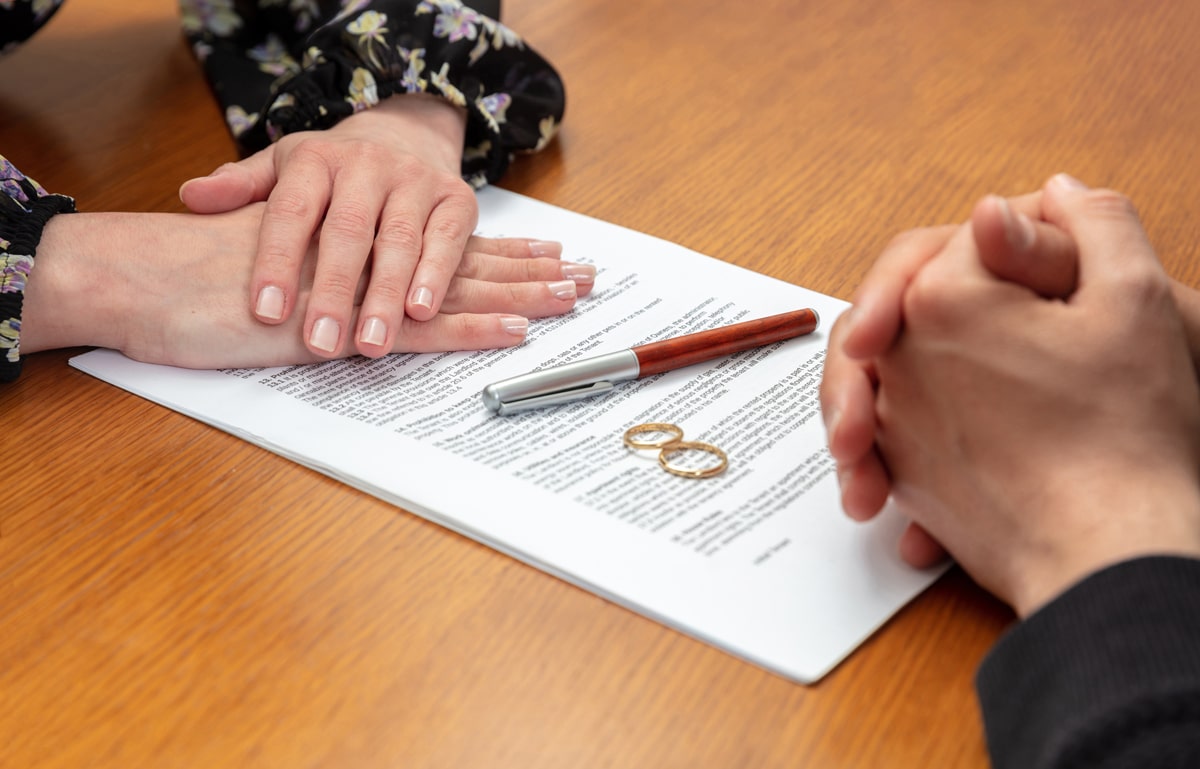 Uncontested divorces are more straightforward and less expensive than contested divorces because both parties are actively working towards resolutions. If you choose to hire an attorney for this divorce process, hourly fees will likely range from $150-$400 per hour. Let's take a look at some other factors impacting the total cost of an uncontested divorce.
What Is An Uncontested Divorce?
An uncontested divorce is a divorce decree that neither spouse is fighting. When both parties agree to the divorce, filing for an uncontested divorce can save time and money throughout any court procedures.
In an uncontested divorce, the filing couple must:
Not have any financial issues, such as child support or alimony.
Both parties must agree to the divorce.
While more complex divorces may fall outside these standards in a given state, an agreeable divorce settlement can save significant amounts of money and time for the couple.
Uncontested Divorce Without An Attorney
You do have a few options when choosing to file for an uncontested divorce by yourself. First, both parties can submit the necessary paperwork with a local family court. The court will provide the required documentation, such as a petition for the divorce and a parenting plan, which will detail the child's care. Once you have completed the paperwork and gone through all requirements of the state, you will appear in front of a judge to finalize the divorce. Make sure you understand your state laws when completing your documents for the process, including child support, alimony and property division.
There is another option to file for an uncontested divorce online. Typically, these resources will guide you through the process of finishing and filing the necessary paperwork for this request required by state. Ensure your state allows online filing before going this route.
Filing for an uncontested divorce without an attorney is undoubtedly the cheapest way to go with this process. You will typically have to pay an estimated $300 fee to file paperwork. If you choose to use an online service for help filing, it can cost between $150-$1,500, depending on the specific service.
Uncontested Divorce With An Attorney
Choosing to hire an attorney for this process can be very helpful when you have a particularly complex divorce or struggle to agree on certain issues. An attorney is only able to represent one spouse during this process. Your attorney will assist you in negotiating aspects of the divorce, including child custody, property distribution, as well as any debt settlements. Once the attorney files all the necessary paperwork and the court date is scheduled, he/she will go to court with you and present your case.
Hiring an attorney for an uncontested divorce tends to result in less expenses than an average divorce without representation. Attorney fees will go up, though, when the case becomes more complicated and/or contested. Usually, a divorce attorney retainer fee ranges from $2,500-$5,000.
Here are the average hourly attorney fees:
Lowest Cost: $150 per hour.
Average Cost: $275 per hour.
Highest Cost: $400 per hour.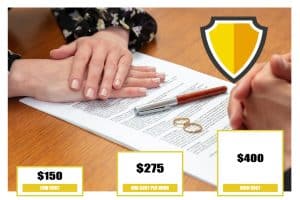 Using The Collaboration Process
The third option for this process is referred to as collaborative divorce. This divorce type requires a combination of mediation and hiring an attorney, in which both parties work collaboratively to resolve issues.
In collaborative divorces, both parties will have an attorney that is knowledgeable in this specific area. Each party will agree to find resolutions in a collaborative process. When an issue cannot be agreed upon, the couple can go to court to resolve open issues. A collaborative divorce can cost upward of $10,000, depending on complexity of the case.
Uncontested Divorce Benefits
There are several benefits associated with opting for an uncontested divorce. These benefits include the following:
Less expensive.
Quicker divorce process.
Less conflicts.
Source: "The Average Cost Of An Uncontested Divorce" https://www.legalzoom.com/articles/divorce
Need Divorce Attorneys In Scottsdale?