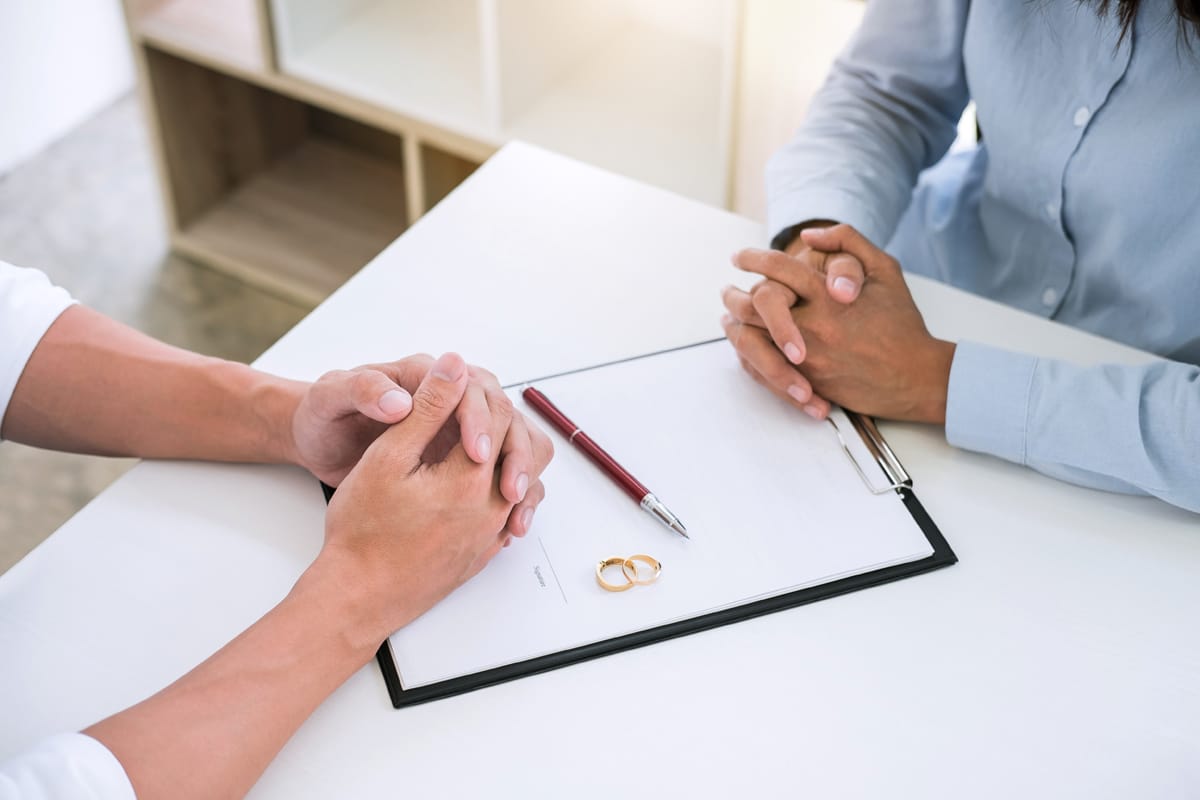 While couples exchange wedding vows with the intention of committing to each other for the rest of their lives, there may come a time when the marriage is better off ending. It is critical to weigh the benefits and drawbacks of divorce for yourself, your spouse, and your children. Divorce financially and emotionally divides a family, which can either improve or exacerbate existing problems. Prior to filing for divorce, weigh the advantages and disadvantages for all parties involved.
Disadvantage: Harmful to Children
Divorce affects more than just the couple divorcing; it affects the children as well. One disadvantage is that it will be harmful to children. According to researchers and psychologists at the University of Massachusetts Lowell, divorce can have a negative effect on toddlers and teenagers. Toddlers frequently believe they are responsible for the divorce, whereas teenagers may feel compelled to choose between their parents. A divorced child may develop issues with commitment and self-doubt regarding his marriage ability. Certain individuals may also experience depression as a result of the disintegration of their family.
The disadvantage is that it has an effect on adults' psychological well-being.
A counter-argument to divorce is that it is detrimental to the psychological health of a couple. According to Arizona State University, "divorce has been ranked as the single greatest source of stress in a person's life." Adults can develop a negative psychological balance, manifesting as increased levels of anxiety, unhappiness, or depression. As a result, divorce can have a lasting negative effect on your psychological and emotional well-being.
Disadvantage Divorce is an expensive process.
While not every divorce requires $30,000 and months of wrangling, conflict, and heartbreaking betrayal, the reality is that some do.
Previously, divorce was identified as a disadvantage for children. However, there is a benefit to a child's parents divorcing. A child who has experienced divorce may mature more quickly and develop a greater capacity for responsibility at a younger age. When a child's father abandons her and she has younger siblings, she may be forced to share parenting duties with her mother. This exposure will instill a sense of responsibility in her that will serve her well in other areas of her life. Additionally, if their parents' marriage is fraught with conflict, children benefit from divorce. Children should not be exposed to arguing and criticizing parents.
Advantage: Personal growth
A benefit of divorce is the opportunity for personal growth that the event provides. Divorced people report a greater sense of autonomy and personal growth than married people. This is because divorced individuals must develop self-sufficiency and learn to cope independently with the stresses of daily life. Following divorce, individuals can develop personal skills that will enable them to work toward a higher standard of living for themselves and their children.
As An Advantage, You Can Meet New People
Whether you married young and fell out of love, or you married later and feel settled, there are an infinite number of reasons to seek a divorce. One significant reason is a perception that the love you share with your spouse is simply not there. A peaceful divorce is a viable option that allows you to rebuild a healthy, fulfilling life with a new partner.
Need an Affordable Father's Rights Attorney in Scottsdale?
The High Desert Family Law Group should be your first choice when you need the best divorce lawyer in Scottsdale or Phoenix, Arizona. Our experienced family law attorneys will work with you to obtain the best possible outcome in your situation.  Proven trial lawyers in family court, you can trust the firm to represent you fully so you can get on with your life. Call today for your initial consultation.