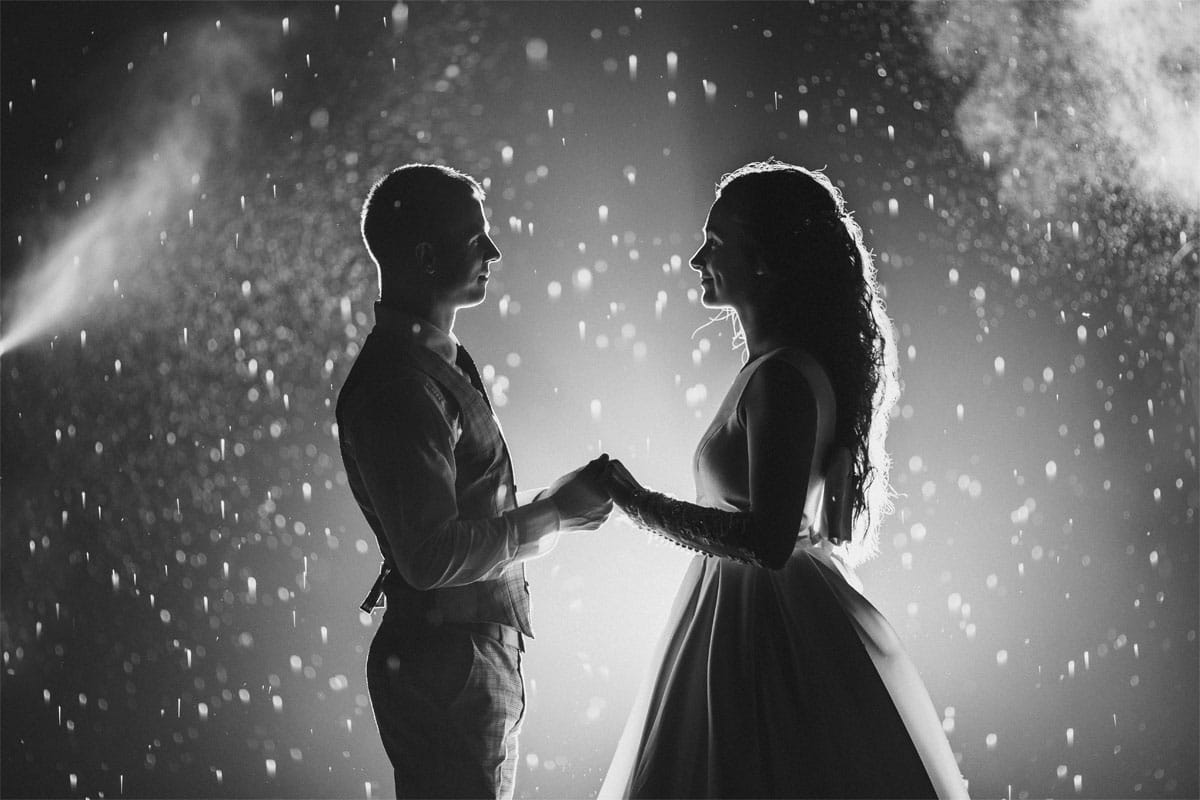 When planning to get married, couples might not even think about ever getting divorced. Nonetheless, many financial professionals recommend that everyone sign a prenup (prenuptial agreement) in the event a divorce happens. The marriage rate is 5 out of 1,000 people whereas the divorce rate is 2 per 1,000 people, both of which are lows for the last 5 decades. Nevertheless, those that do get married could benefit from a prenup and the expense to get one can widely differ. If this type of agreement seems like something you should seek, think about working with a financial planner that can help safeguard your financial assets.
What Is a Prenup?
A prenup, is a contractual agreement between potential spouses. These agreements usually list each of the spouses' assets and dictate what should be carried out if either spouse passes away or should a divorce happen. Prenups are legally binding, and each state has separate rules that establish what prenups need to include.
A lot of individuals find a prenup useful since it can safeguard the assets of both soon-to-be spouses prior to them coming together in marriage, combining their assets. A lot of individuals perceive a prenup as biased with the wealthier soon-to-be spouse the one benefiting. Alternatively, a lot prenups are used for having a cordial separation should the marriage not pan out. Agreeing on how assets are going to be divided before you are married prevents a nasty divorce down the road.
How Much a Prenup Costs
Prenups can range in cost based on a multitude of factors. For a lot of couples, the cost usually ranges from $1,000 up to $10,000 for more convoluted divorces. Whereas there are forms and information available through the web, it's a good idea to use a private attorney to guarantee that the agreement is legitimate and legally valid.
Factors that determine the cost of a prenup can be your location, how many assets and liabilities each party has, the practice and standing of the attorney you decide on and any lengthy negotiations. The couple's assets and debts play a role in how long it is going to take an attorney to devise an agreement, so any couple with complicated assets might be charged more for the service.
Other considerations: For one or both individuals in a divorce, the prenup's cost might wind up being lower than the expense of leaving the allocation of assets to a judge's account of your state's equitable distribution statutes.
Why Prenups Are Useful
A lot of individuals believe a prenup is only for highly wealthy people or for those that think divorce is in their future. Nonetheless, prenups can be useful in a lot of situations. For instance, suppose one or both of the individuals has children from a former marriage. In that situation, a prenup can assist them in clearing up the details on how they want to divide their assets if one individual pass away unexpectedly or when the couple gets a divorce. The same applies should one or both individuals receive an inheritance prior to the marriage that they want to safeguard.
Another instance is if one or both potential spouses have assets prior to the marriage or have considerable debt. They might want to safeguard the other from inheriting their liabilities or safeguard their assets by keeping them legally separated. Any assets or debt that spouses acquire throughout their marriage is community or joint marital property in many states.
Even though it's a good idea for most soon-to-be spouses to get a prenup, they're not appropriate for every couple. When a couple refuses to sign a prenup, they still might want to document all of their accounts in their current state prior to getting married. That way, they are going to know exactly what their assets are if they ever need documentation down the road.
How and When to Talk About a Prenup
Couples need to talk about a prenup prior to their wedding date. Acquiring a prenup is a multi-phase process, so it's a good idea for soon-to-be spouses to talk about when and how they are going to get a prenup at least 30 days prior to their wedding.
The initial step to acquiring a prenup is to do research. Couples should understand what a prenup entails, and what they want to cover and learn more concerning attorneys that can carry out their prenup. A lot of states require that after a prenup is given to someone, they are required to take at least 7 days to go over it and pursue legal advice. Consequently, a lot of couples decide to have their prenups created months prior to their wedding.
In addition, prenups are not legally binding until the soon-to-be spouses get married. Every state has individual prenuptial agreement statutes, so they need to sure to investigate what the parameters are where they live prior to making any decisions to progress. It's also wise to get legal representation for both parties throughout the process.
The Bottom Line
The cost of a prenup is going to depend on several factors. Consequently, it's wise for couples thinking about marriage to investigate prenuptial agreements and their costs. A lot of individuals decide to get prenups to safeguard their soon-to-be spouse or safeguard their assets, families and more. Since every prenup is different, prenups differ in their cost. When soon-to-married people have additional questions, they may want to speak with a financial consultant and an attorney that can point them in the right direction.
Source:
Kilroy, A. (2022, October 21). How much does a prenup cost? SmartAsset. Retrieved December 14, 2022, from https://smartasset.com/financial-advisor/how-much-does-a-prenup-cost
Need Divorce Attorneys In Scottsdale?