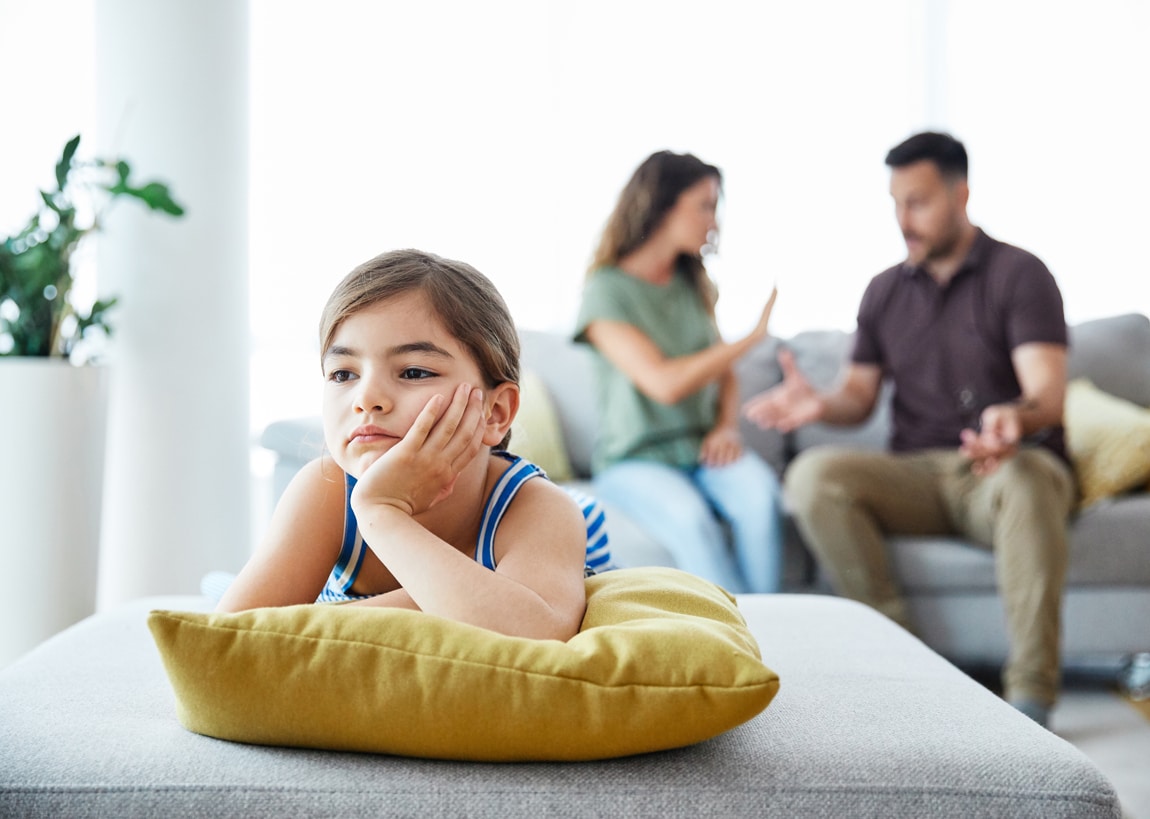 Figuring out a child custody arrangement during a divorce process is no easy task. Child custody determinations are typically governed by state law. 
Figure Out Parental Responsibilities After Divorce
Sharing a child with your partner means you'll likely share responsibility for that child in some fashion during and after a divorce. If you and your spouse cannot reach a custody agreement, the court may have to make this decision.
Parents who share joint legal decision-making authority must discuss and ultimately agree on crucial matters like medical, educational, and religious practices for their child. Parents will be expected to make these decisions as a pair.
Most parents will also be expected to share time and day-to-day responsibility for their kids following any type of separation. Sharing time equally while choosing a schedule that fits all parties moving forward is a pretty typical arrangement. There are cases where the parents share time unequally, with one parent having the child's primary home. Sharing parenting time also comes into play during vacations, school breaks, holidays, and other activities/events.
How To Determine Child Custody Arrangement
Most parents who divorce peacefully will be able to decide between themselves how they'd like to share time and decisions moving forward. Some couples may choose to work with a third-party mediator to help facilitate these conversations.
Failing to reach an agreement can then lead to a trial. In this case, a judge will determine custody arrangements and parenting schedules.
Litigated Vs Collaborative Divorce With Kids
Collaborative divorce, as the name suggests, is a more peaceful process than traditional divorce litigation. Litigation will involve "fighting to win", meaning strategies to portray the other spouse in a negative light may be used. Unfortunately, parents often destroy or damage their future relationships with ex-spouses by implementing this strategy.
Conflict will only breed more conflict, and parents relying on the court to solve their issues will often find themselves in contentious situations in the future.
Collaborative divorce will use a solution-focused approach to resolve these disputes. Opting for this sort of divorce will save both spouses time and money. Collaborative divorce can help all parties avoid the stress and unpredictability associated with litigation.
Need an Affordable Father's Rights Attorney in Scottsdale?
The High Desert Family Law Group should be your first choice when you need the best divorce lawyer in Scottsdale or Phoenix, Arizona. Our experienced family law attorneys will work with you to obtain the best possible outcome in your situation.  Proven trial lawyers in family court, you can trust the firm to represent you fully so you can get on with your life. Call today for your initial consultation.