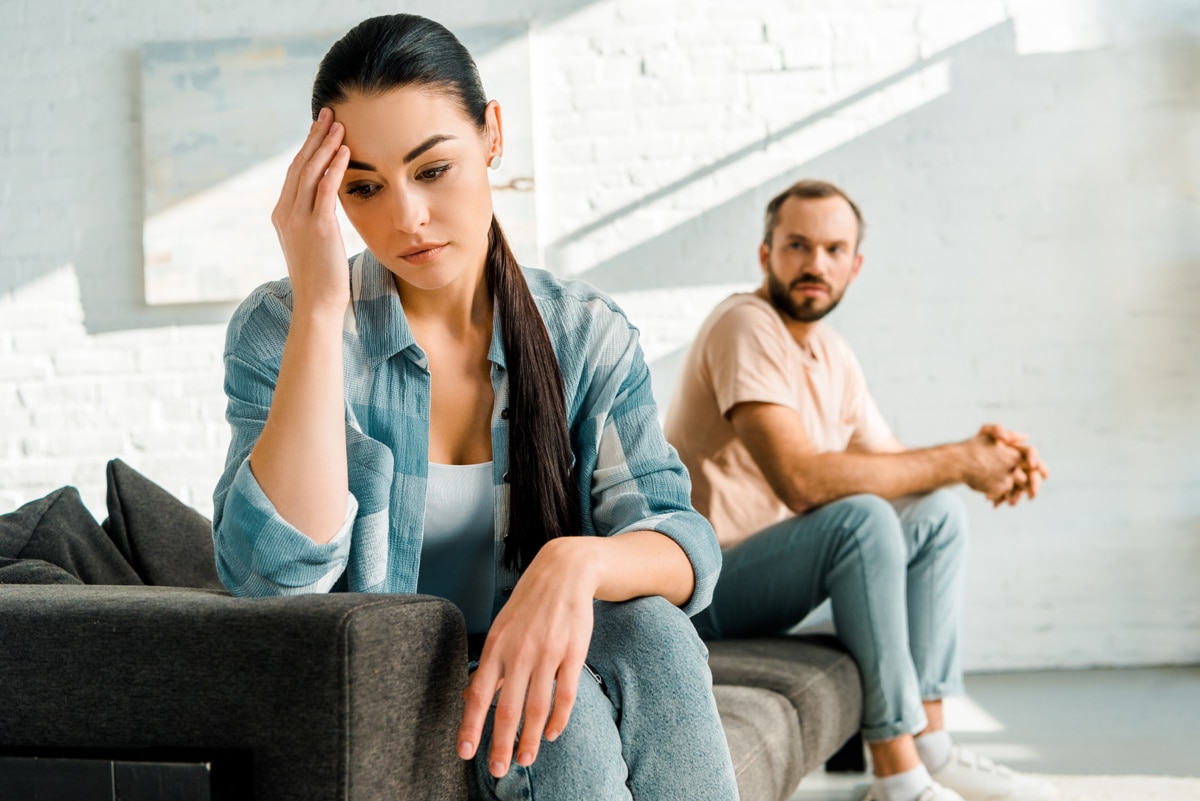 Telling your spouse that you want a divorce is a difficult and emotional conversation that should be approached with care, empathy, and respect. Here are some steps to consider when preparing to discuss divorce with your wife:
Plan the Conversation:

Choose a suitable time and place: Find a quiet, private, and comfortable environment where you can talk without interruptions.
Be prepared: Organize your thoughts and decide what you want to say. Consider writing down key points to help you stay focused during the conversation.

Be Calm and Composed:

Approach the conversation with a calm and composed demeanor. Emotional outbursts can escalate tension and make the conversation more challenging.

Choose Your Words Carefully:

Be honest but gentle: Clearly express your feelings and reasons for wanting a divorce without being hurtful or critical.
Avoid blaming: Instead of blaming your spouse, focus on explaining your own feelings and needs. Use "I" statements to express your emotions and concerns.

Listen Actively:

Give your spouse the opportunity to respond and express their feelings and thoughts. Be an active and empathetic listener.
Understand that your spouse may have a range of emotions, including shock, sadness, anger, or confusion.

Stay Respectful:

Treat your spouse with respect and dignity throughout the conversation. Avoid derogatory or hurtful comments.
Be prepared for a range of emotions and reactions from your spouse, and remain patient and understanding.

Offer Support:

Let your spouse know that you are available to provide emotional support during this challenging time.
Be willing to answer questions and provide information about the divorce process, including what to expect next.

Consider Professional Help:

If you anticipate a particularly difficult conversation or if your spouse is likely to react strongly, consider having a neutral third party, such as a therapist or counselor, present to help facilitate the discussion.

Discuss Co-Parenting and Finances:

If you have children together, be prepared to discuss co-parenting arrangements, custody, and visitation. Be open to working together to create a parenting plan.
Address financial matters, including how you plan to divide assets and debts, as well as spousal and child support if applicable.

Seek Legal Advice:

Consult with an attorney early in the process to understand your legal rights and responsibilities. An attorney can provide guidance on the legal aspects of divorce, including property division, child custody, and support.

Allow Time for Processing:

Recognize that your spouse may need time to process the news and make decisions. Avoid pressuring them to make immediate choices about the divorce.

Take Care of Yourself:

Divorce is emotionally taxing, so make sure to take care of your own emotional and physical well-being during this period. Seek support from friends, family, or a therapist as needed.
Remember that divorce is a significant life event, and emotions will run high. Approach the conversation with empathy and a commitment to finding an amicable resolution whenever possible. The goal is to have an open and honest discussion while minimizing conflict and hurt feelings as much as possible.
Divorce Attorney In Scottsdale, AZ
The High Desert Family Law Group should be your first choice when you need the best divorce lawyer in Scottsdale or Phoenix, Arizona. Our experienced family law attorneys will work with you to obtain the best possible outcome in your situation.  Proven trial lawyers in family court, you can trust the firm to represent you fully so you can get on with your life. Call today for your initial consultation.