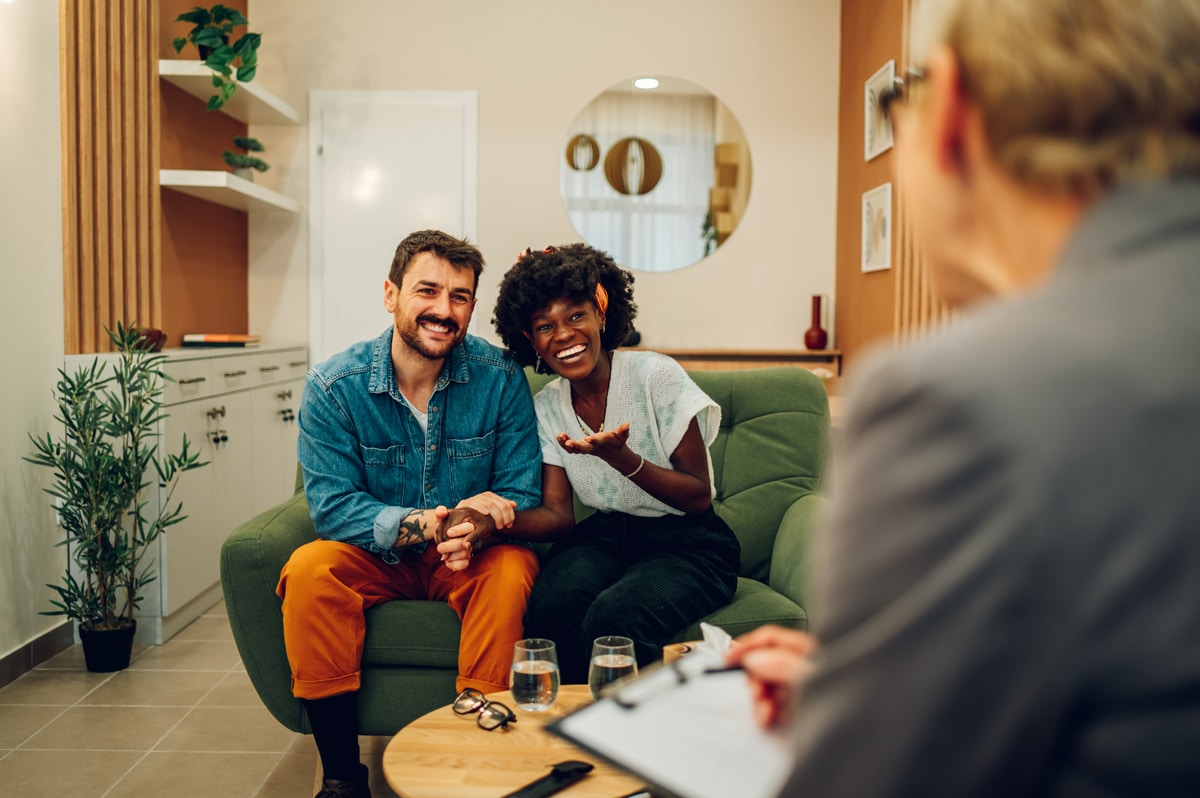 Separation and divorce are two legal processes that involve spouses living apart, but they have distinct differences in terms of their legal status, impact on the marriage, and potential outcomes. Here are the key differences between separation and divorce:
Separation:
Legal Status: Separation is not a legal end to the marriage. It is an arrangement in which married spouses live separately but remain legally married. The marriage is still intact in the eyes of the law.
Living Arrangement: Separated spouses live apart from each other, either in separate residences or within the same home but in separate quarters.
Financial Arrangements: In a separation, spouses may decide on financial arrangements such as dividing assets, determining child custody and support, and addressing spousal support (if applicable). These agreements can be formalized through a legal separation agreement, but the marriage itself is not dissolved.
Healthcare and Benefits: Some couples choose to remain legally separated to maintain certain benefits, such as healthcare coverage or Social Security benefits based on a spouse's earnings record.
Potential Reconciliation: Separation allows spouses the opportunity to live apart temporarily while assessing their marriage. Some couples use this time to work on their relationship and may eventually reconcile.
Divorce:
Legal Status: Divorce, also known as dissolution of marriage, is a legal process that formally ends a marriage. Once a divorce is finalized, the marriage is legally terminated, and both parties are free to remarry if they choose.
Living Arrangement: Divorced spouses live separately and independently from each other, typically in different residences.
Legal Process: Divorce involves a formal legal process, which may include filing divorce papers, attending court hearings, and obtaining a divorce decree issued by a court.
Financial Arrangements: In a divorce, the court addresses the division of marital property and debts, child custody and support, and spousal support. These issues are resolved through a divorce settlement or court order.
Finality: Once a divorce is finalized, the legal ties between the spouses are severed, and they are no longer legally married to each other. This finality allows both parties to remarry if they choose.
No Potential for Reconciliation: Divorce is a permanent legal step, and reconciliation does not reverse the dissolution of the marriage. If separated spouses wish to remarry each other, they would need to go through the legal process of marrying again.
It's important to note that the laws and procedures regarding separation and divorce vary by jurisdiction, so it's advisable to consult with an attorney or legal professional who is knowledgeable about the specific requirements and regulations in your area if you are considering separation or divorce. Additionally, the decision between separation and divorce should be made carefully, taking into account the individual circumstances and goals of the spouses involved.
What Is A Trial Separation?
A trial separation is a period during which a married couple decides to live separately for a specified duration to assess their relationship, gain clarity about their feelings, and possibly determine whether they want to continue the marriage. It's called a "trial" separation because it's viewed as a temporary arrangement designed to help spouses make informed decisions about the future of their marriage. Here are some key characteristics of a trial separation:
Temporary: A trial separation is intended to be a temporary break from the marriage. Couples typically set a specific time frame for the separation, such as a few weeks or months, to allow for reflection and evaluation.
Living Apart: During the trial separation, spouses may choose to live in separate residences or create clear boundaries within the same home, such as living in different rooms. The living arrangement can vary based on the couple's preferences and circumstances.
Emotional Space: One of the goals of a trial separation is to create emotional space between spouses. This can provide an opportunity to assess individual needs, feelings, and priorities without the day-to-day pressures of living together.
Communication: Open and honest communication is essential during a trial separation. Couples often use this time to discuss their concerns, expectations, and goals for the separation and the marriage.
Purpose: Couples may have various reasons for initiating a trial separation. These reasons can include evaluating compatibility, addressing conflicts, seeking counseling or therapy, or determining whether they want to work on the marriage or proceed with divorce.
Professional Guidance: Some couples choose to seek the assistance of marriage counselors or therapists during a trial separation. These professionals can help facilitate communication, provide guidance, and offer strategies for improving the relationship.
Decision-Making: At the end of the trial separation, couples often reconvene to discuss their experiences and decide whether they want to continue the marriage, seek further counseling, or proceed with divorce.
It's important to note that a trial separation does not have a universal outcome. Some couples use this time to work on their issues and ultimately reconcile, while others may decide that divorce is the best course of action. The success of a trial separation depends on the couple's willingness to engage in open and constructive communication, their commitment to evaluating the relationship honestly, and their willingness to make necessary changes.
If you are considering a trial separation, it can be beneficial to consult with a marriage counselor or therapist to help guide the process and facilitate productive discussions between you and your spouse. Additionally, consulting with an attorney is advisable to understand the legal implications of separation and how it may affect property, assets, and child custody arrangements if applicable.
Preparing For Divorce
Preparing for divorce involves careful planning and consideration of various legal, financial, and emotional aspects of the process. While divorce can be emotionally challenging, being prepared can help you navigate the process more smoothly and make informed decisions. Here are some steps to consider when preparing for divorce:
Consult with an Attorney: One of the first and most important steps is to consult with an experienced family law attorney. An attorney can explain the divorce laws in your jurisdiction, assess your situation, and provide guidance on your rights and responsibilities.
Gather Financial Documents: Start collecting all relevant financial documents, including bank statements, tax returns, pay stubs, mortgage statements, credit card statements, investment accounts, and retirement account statements. Having a clear picture of your financial situation is crucial for property division and support negotiations.
Create an Inventory of Assets and Debts: Make a list of all assets and debts acquired during the marriage. This includes real estate, vehicles, personal property, and outstanding loans or credit card debt. Be thorough and accurate in your documentation.
Establish Separate Financial Accounts: Open separate bank accounts and credit card accounts in your name to establish your financial independence. This can help protect your assets and finances during the divorce process.
Create a Budget: Develop a budget that outlines your expected income and expenses post-divorce. Understanding your financial needs will be important when negotiating support and property division.
Consider Child Custody and Support: If you have children, think about your preferences and priorities regarding child custody, visitation schedules, and child support. Be prepared to discuss these matters with your attorney and your spouse.
Review Your Estate Plan: Update your estate plan, including your will, power of attorney, and healthcare proxy, to reflect your new circumstances and wishes. Consider who you want to name as beneficiaries and decision-makers.
Protect Your Privacy: Change passwords and update your online accounts to protect your privacy. Consider the potential impact of shared accounts and electronic communications on your divorce proceedings.
Understand Your State's Divorce Laws: Familiarize yourself with the divorce laws in your state. Different states have varying rules and procedures related to property division, alimony, child custody, and more.
Emotional Support: Divorce can be emotionally taxing. Seek emotional support from friends, family, or a therapist to help you cope with the emotional challenges of the process.
Stay Organized: Maintain clear records of all communication with your spouse, your attorney, and any other professionals involved in your divorce. Keep copies of important documents and correspondence.
Be Open to Negotiation: While preparing for divorce, remember that divorce settlements often involve negotiation and compromise. Be open to finding mutually agreeable solutions whenever possible.
Stay Informed: Keep yourself informed about the progress of your divorce case. Regularly communicate with your attorney to ensure that you understand the status of your proceedings and any next steps.
Civil Divorce In Scottsdale, AZ
The High Desert Family Law Group should be your first choice when you need the best divorce lawyer in Scottsdale or Phoenix, Arizona. Our experienced family law attorneys will work with you to obtain the best possible outcome in your situation.  Proven trial lawyers in family court, you can trust the firm to represent you fully so you can get on with your life. Call today for your initial consultation.