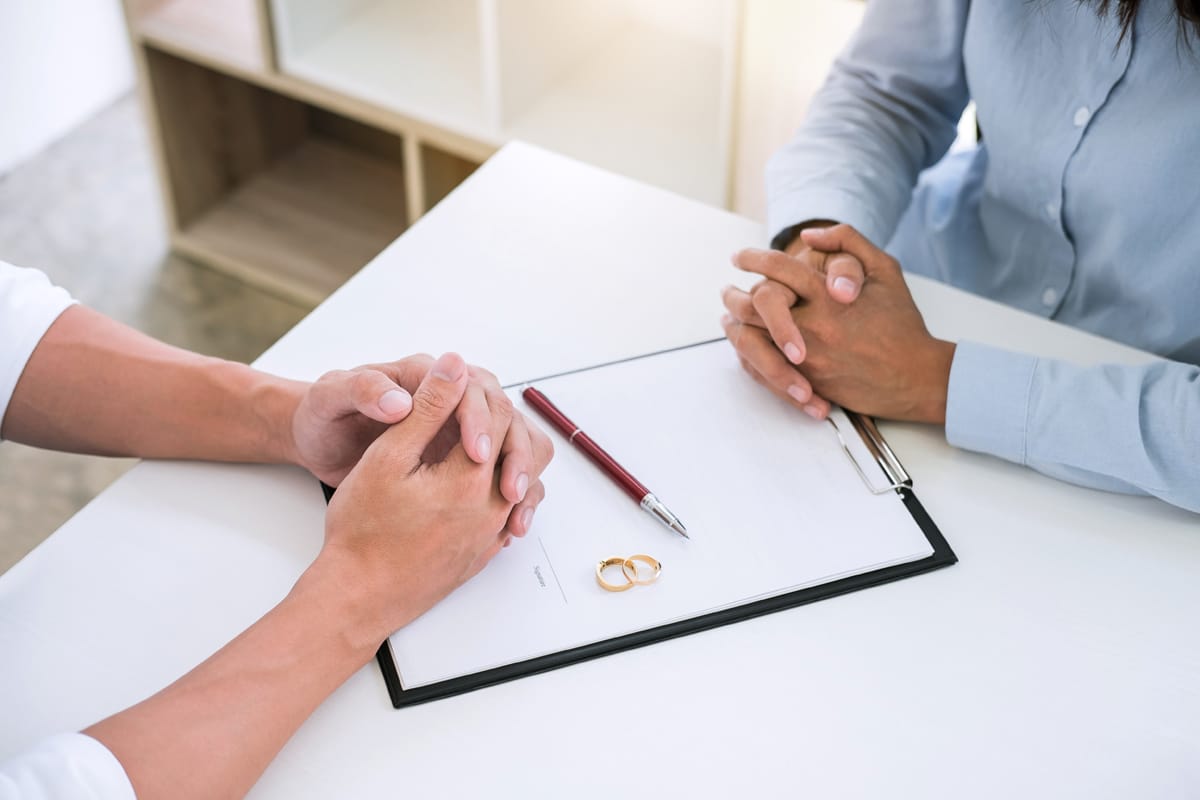 If an amicable divorce is in the cards, we're here to make the process as easy as possible with our full checklist.
Figure Out A Beneficial Parenting Plan
Decide where the child will reside; most parents split the custody 50/50 in these situations.
Plan out how and when they will see each of you.
Figure out a schedule for visitation, including special events and holidays.
Decide on how the child or children's lives will be financed.
Come to a mutual agreement on how to raise the children.
Figure Out Finances
Decide what happens to the family home: is someone staying there or is the house being sold?
How will you pay for the home?
Agree on how to divide up any personal belongings.
Find out which assets, savings and investments you currently have, then divide them equally.
Divide up any debts, if necessary.
Figure out how to pay for any divorce fees. Mandatory court filing typically costs around $600.
File Necessary Legal Paperwork
Start by filing your initial divorce petition.
The other party is required to file a response in writing in X days, then pay the responsive filing fee.
Mutually file a Consent Order to ensure the agreements are binding legally.
Include a Joint Parenting Plan alongside the Consent Order.
Modify your wills, if needed.
Inform Outside Parties
Inform all necessary outside parties of your impending divorce. For example, consider updating your marital status with these parties:
Tax office.
Credit card company.
Utility companies.
Benefit office.
Home insurance company.
Banks.
Life insurance company.
Mortgage lender.
Dentist.
Doctor.
Pension providers.
Schools.
Source
Need an Affordable Father's Rights Attorney in Scottsdale?
The High Desert Family Law Group should be your first choice when you need the best divorce lawyer in Scottsdale or Phoenix, Arizona. Our experienced family law attorneys will work with you to obtain the best possible outcome in your situation.  Proven trial lawyers in family court, you can trust the firm to represent you fully so you can get on with your life. Call today for your initial consultation.