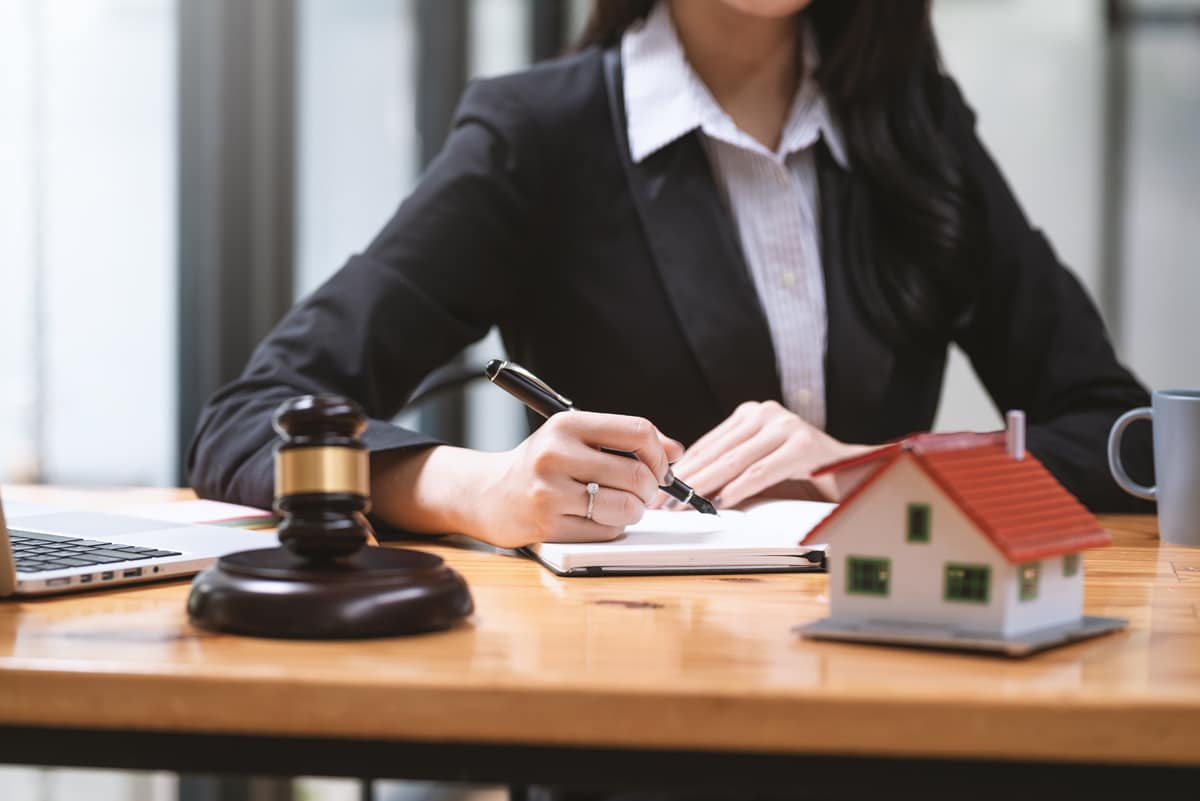 Real estate attorneys handle a wide variety of cases related to renting, buying and selling of real property. The two most common ways a real estate attorney will charge a client are via a fixed fee or hourly rate. Typically, hourly rates range between $150-$400 per hour. Fixed rates range between $500-$2,000 for a home closing based on complexity, location and other variables, according to WithEvident.
How Do Real Estate Attorneys Charge For Their Services?
How much your real estate attorney charges will depend on the type of case he or she is dealing with. The type of case will affect how much they charge and how much time they'll spend on your specific case.
The two primary ways a real estate attorney will charge are via fixed fee or hourly rate, as mentioned above. If you are being charged by the hour, you will be billed according to how much time they spend on your case. A fixed or flat fee is arranged ahead of time, regardless of how much time and effort is put into your case. Flat fees are common for cases like residential home closings. Let's look at the pros and cons of each payment method below.
Hourly Rates
Pro: You will only pay for the time the attorney spends on your case.
Con: You will not know how much you are paying ahead of time.
Flat Fees
Pro: This is a fixed cost for the client.
Con: It could end up costing more overall compared to an hourly rate.
Factors Affecting The Cost Of A Real Estate Attorney
The type of case and a few other factors will ultimately determine how much you'll pay your attorney for their services. For example, the costs associated with hiring a landlord-tenant or foreclosure lawyer will differ from a commercial attorney's cost. How complicated your case ends up being will undoubtedly impact the bottom line, as well. Let's take a more detailed look at how these factors will impact total costs.
A Complicated Case
The more complicated a case, the longer your attorney will have to spend on it. A few examples include a home closing involving unusual contractual issues or a short sale.
A Contentious Case
Things will go much smoother legally when both sides work together. If you are engaged in a contentious legal battle, though, the case will likely last a lot longer. More time translates to more fees, increasing the total amount you will pay your attorney.
These are the average real estate attorney fees per hour:
Lowest Cost: $150 per hour.
Average Cost: $275 per hour.
Highest Cost: $400 per hour.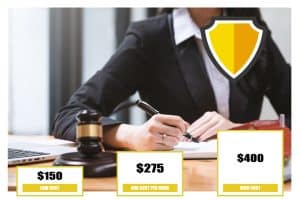 Real Estate Attorney Cost-Cutting Strategies
Clients have the right to set limits on the number of hours the attorney can spend on the case. You can avoid having an open-ended number of billable hours by agreeing on a number with your attorney ahead of time. Most attorneys will offer a free or discounted consultation prior to finalizing a contract.
How To Find The Best Real Estate Attorney
At High Desert Family Law Group our real estate attorneys can provide legal counsel for buyers and sellers of residential real estate. Some of our clients  even reside in other states and are buying or selling vacation properties in Arizona. It is normal practice in Arizona for the licensed realtor to draft a purchase contract and for the title company to conduct a title search, issue a title insurance policy, and draw up and record title instruments.
The most important document in a real estate transaction is the purchase contract. Your real estate attorney is your greatest resource for the drafting, review or revisions of your contract to ensure that the transaction you signed off on is the one that you have genuinely made. You should take advantage of your realtor's skills in marketing, bargaining and guiding you throughout your transaction. Contact our legal team right here!
Need Real Estate Attorney Services In Scottsdale?
The High Desert Family Law Group should be your first choice when you need the best real estate attorneys in Scottsdale or Phoenix, Arizona. Our experienced family law attorneys will work with you to obtain the best possible outcome in your situation.  Proven trial lawyers in family court, you can trust the firm to represent you fully so you can get on with your life. Call today for your initial consultation.