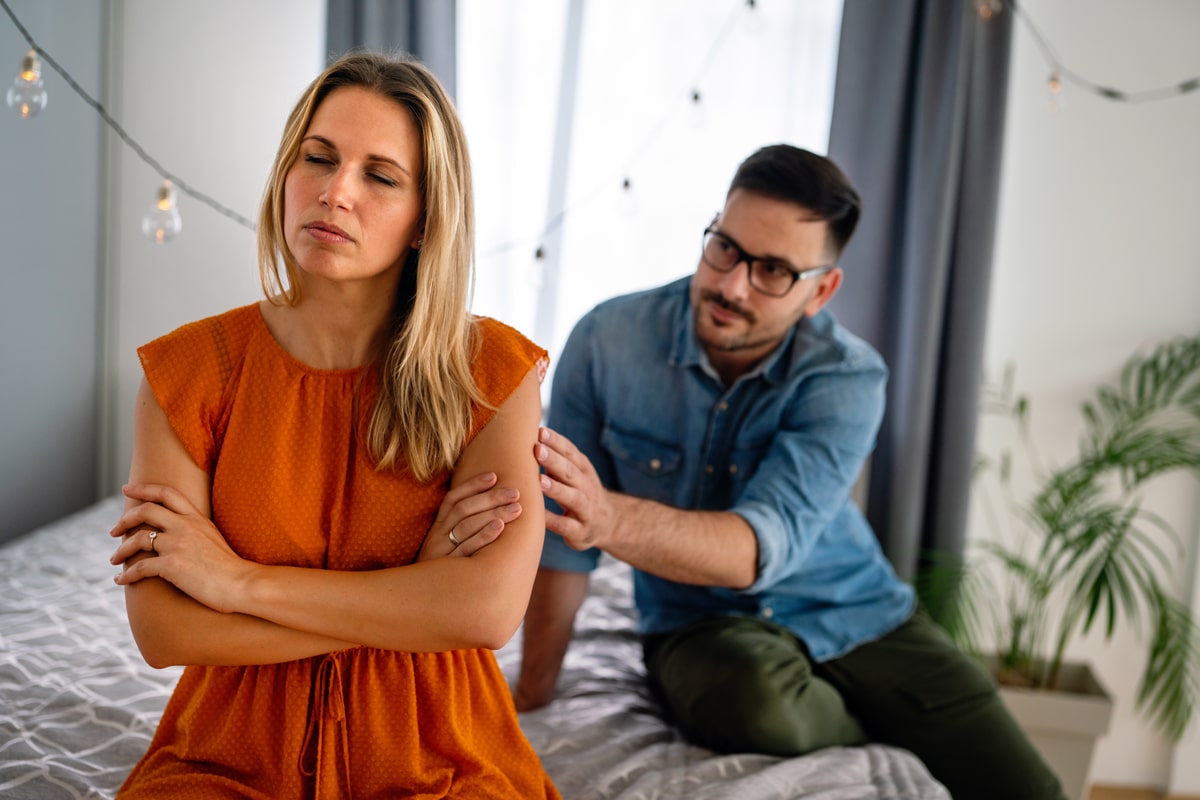 Every marriage has its ups and downs. Some married couples choose to endure the struggles and stay together, while others may file divorce papers. Below is a list of 50 of the most popular unhappy marriage quotes and sayings.
Unhappy Marriage Quotes & Sayings
1. "I was married by a judge. I should have asked for a jury." – Groucho Marx
2. "We ruined each other by being together. We destroyed each other's dreams." – Kate Chisman
3."Marriage is just a piece of paper if it's not a happy one." – Phil Lester
4. "And the worst thing she had heard were the words he hadn't said, the fact that he hadn't loved her." – Danielle Steel
5. "Neither of us is happy but neither of us wants to leave. So we keep breaking one another and calling it love" – Rupi Kaur
6. "Between what is said and not meant, what is meant and not said, most of love is lost." – Khalil Gibran
7. "There is no worse parent than an unhappy parent." – Rossana Condoleo
8. "It is lack of communication that leads to an unhappy marriage." – Lailah Gifty Akita
9. "The demise of marriages begins with a growing absence of responsive intimate interactions. The conflict comes later." – Sue Johnson
10. "For every quarrel a man and wife have before others, they have a hundred when alone." – E.W. Howe
11. "I find to my astonishment that an unhappy marriage goes on being unhappy when it is over." – Rebecca West
12. "I couldn't think of anything worse than being in an unhappy marriage. It worries me because I've seen it destroy people." – Simon Cowell
13. "It's far better to be unhappy alone than unhappy with someone – so far." – Marilyn Monroe
14. "Divorce isn't such a tragedy. A tragedy's staying in an unhappy marriage, teaching your children the wrong things about love." – Jennifer Weiner
15. "Why don't we break up? I guess I stay with her because she stays with me. And that's not an easy thing to do." – John Green
16. "When you struggle with your partner, you are struggling with yourself. Every fault you see in them touches a denied weakness in yourself" – Deepak Chopra
17. "Sometimes I get real lonely sleeping with you." – Haruki Murakami
18. "Indifference and neglect often do much more damage than outright dislike." – J.K. Rowling
19. "Oh, Lizzy! Do anything rather than marry without affection." – Jane Austen
20. "Sometimes, you can be more than enough for someone, but they choose not to be in your life." – Shannon L. Alder
21. "There comes a time in your life when you have to choose to turn the page, write another book or simply close it." – Shannon L. Alder
22. "Relationships are like glass. Sometimes it's better to leave them broken than try to hurt yourself putting it back together" – D. Love
23. "I know enough to know that no woman should ever marry a man who hated his mother." – Martha Gellhorn
24. "So many pleasing episodes of one's life are spoiled by shouting. You never heard of an unhappy marriage unless the neighbors have heard it first" – Lillian Russell
25. "Letting go doesn't mean that you don't care about someone anymore. It's just realizing that the only person you really have control over is yourself" – Deborah Reber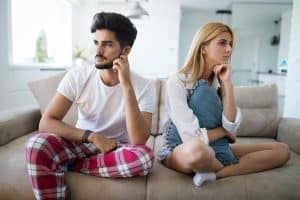 26. "Don't spend too much time beating on a wall, hoping it will transform into a door." – Dr. Laura Schlessinger
27. "Sometimes, I wonder if men and women really suit each other. Perhaps they should live next door and just visit now and then" – Katharine Hepburn
28. "An unhappy marriage is neither your business nor your concern." – Anthony Riches
29. "More marriages might survive if the partners realize that sometimes, the better comes after the worse." – Doug Larson
30. "In an ideal world, marriage vows would be entirely rewritten." – Alain de Botton
31. "It's not a lack of love, but a lack of friendship that makes unhappy marriages." – Friedrich Nietzsche
32. "Like a thermometer, love and hate also have their own degrees, there are extreme love and hate." – Mwanandeke Kindembo
33. "She's probably afraid you'll turn out like her and be married to someone you can't stand." – Jennifer Brown
34. "I married a man who worked for the telephone company. A telephone man who fell in love with long distance." – Tennessee Williams
35. "Marriage is meant to be more about your surrender than about your satisfaction." – Scott Means
36. "A good marriage would be between a blind wife and a deaf husband." – Michel de Montaigne
37. "Bad marriages don't cause infidelity; infidelity causes bad marriages." – Frank Pittman
38. "It is better to be unhappy in love than unhappy in marriage, but some people manage to be both." – Guy de Maupassant
39. "Some people who think they are in unhappy marriages are just in unhappy bodies." – Anne Roiphe
40. "The great secret of a successful marriage is to treat all disasters as incidents and none of the incidents as disasters." – Harold Nicolson
41. "After three failed marriages, I know what it's like to be replaced." – Terry Bradshaw
42. "A successful marriage requires falling in love many times, always with the same person." – Mignon McLaughlin
43. "The secret of a happy marriage remains a secret." – Henny Youngman
44. "If variety is the spice of life, marriage is the big can of leftover Spam." – Johnny Carson
45. "I love marriage. I failed at marriage, but I'd rather go into anything with gusto and fail than go into it half-assed." – Kirstie Alley
46. "Men who have a pierced ear are better prepared for marriage – they've experienced pain and bought jewelry." – Rita Rudner
47. "There is no loneliness like that of a failed marriage." – Alexander Theroux
48. "I've often thought if I didn't make my marriage work, I would have failed at my one true shot at happiness." – Bethenny Frankel
49. "One should always be in love. That is the reason one should never marry." – Oscar Wilde
50. "It takes two to make a marriage a success and only one to make it a failure." – Herbert Samuel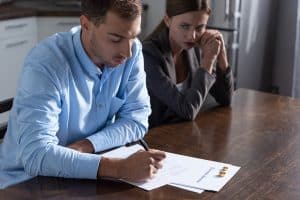 More Marriage Quotes:
Need Divorce Attorneys In Scottsdale?