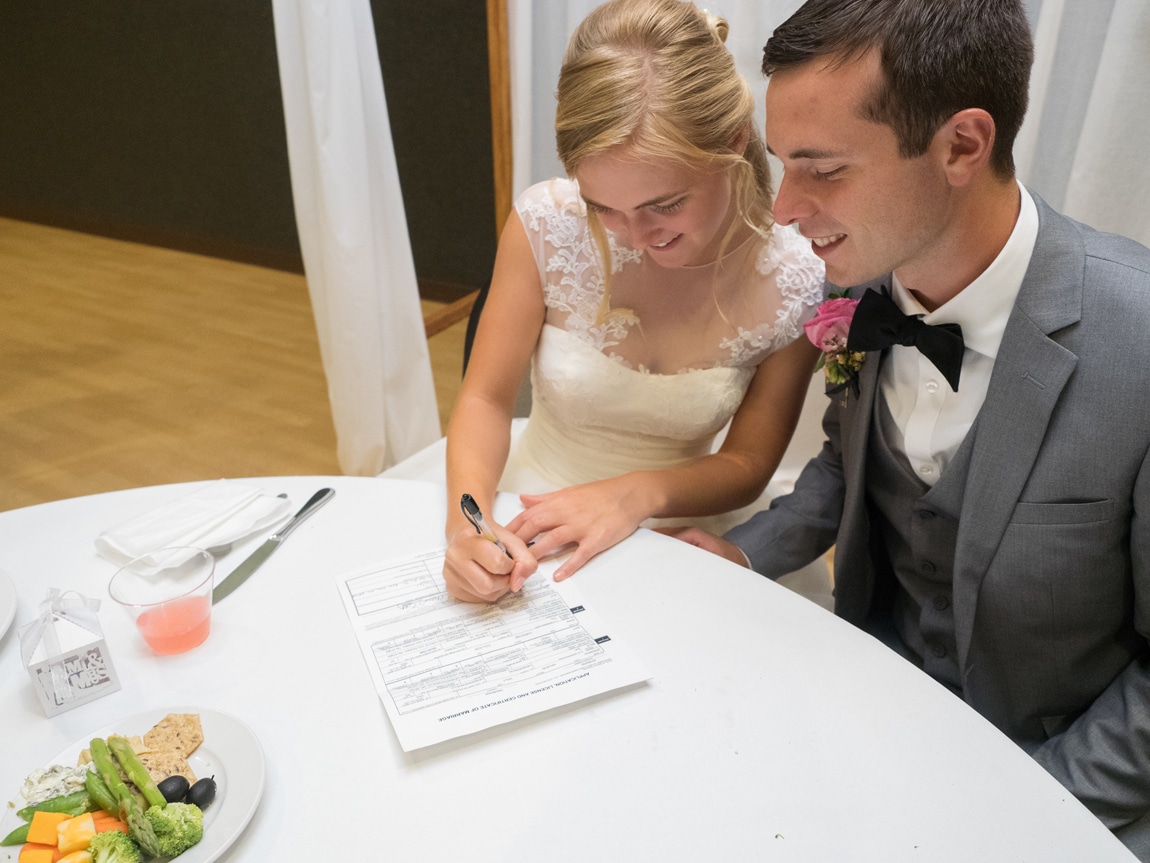 Prior to tying the knot, there can be lots of legal documents to prepare and sign. If you choose to sign a prenup, every woman should consider asking for these few items listed below.
HOW TO CREATE A PRENUP
For a prenup to be enforceable, both parties have to be honest when drafting the agreement. It's obvious that neither party should lie about assets or where they are located. You must disclose everything you are protecting when entering a prenuptial agreement. Any spouse that can prove they agreed based on false information may be able to convince a judge to invalidate said agreement.
Parties cannot withhold any information. Any agreement based upon incomplete information regarding finances is anything but an ironclad prenup. Dishonesty, based on either a lie or omission, will void the prenuptial agreement.
This means everything must be disclosed, including business interests, personal assets and debt(s). A prenup can help keep a business from being divided and possibly collapsing following a divorce.
What Does A Prenup Cover?
A prenup can cover the following:
Existing children
Plans for estates
Property held in the family
Financial assets
Debt liability
Property division
Saving and spending plans
Individual and group property ownership
Individual and group business ownership
An agreement once you are married is known as a postnuptial agreement and the terms are nearly identical to a prenup.
It is a good idea to have a waiting period to finalize a prenup and consult an attorney who can describe the legal terms of the contact to you. The best prenups are arranged some time before the marriage so everyone can be fully aware of the terms.
5 Things A Woman Should Ask For In A Prenup
When coming up with a thorough prenup agreement, there will undoubtedly be a lot of ground to cover. Below are five key provisions that a woman should ask for in a prenup.
1. Alimony
Alimony, also referred to as spousal support, should be the first thing a woman looks to include in a prenup. This is the financial compensation you'll receive from your spouse following a divorce. Depending on your situation, you may include a few different spousal maintenance scenarios that benefit you most within the prenup.
For example, you could include stipulations that guarantee you either receive a minimum amount of alimony, a variable amount depending on set conditions, or you can specify that neither spouse owes alimony in the event of a divorce.
2. Premarital And Marital Property
Make sure to discuss with your spouse which assets will be separate or community property. The courts define assets a spouse acquires prior to marriage as separate or premarital property. Any assets gained after marriage are viewed as community property.
An agreement made by both spouses on which property belongs in each category can help save time and discussion during a divorce process. Unless you specify something like a house as separate property in a prenup, the judge will have to consider it marital property.
3. Financial Responsibilities
Thinking about financial responsibilities is crucial prior to any prenup agreement. As spouses, you may have differing attitudes toward your finances or responsibilities, overall.
Consider having a conversation regarding finances that involve the following talking points:
How much will each spouse put away toward savings?
Will you have separate or joint bank accounts?
Who will handle the majority of living expenses?
Who is responsible for making major financial decisions?
4. Estate Plan Protection
You might want to determine how you'd like to distribute your estate when you either divorce or pass away. Determining a preference is typical for people entering their second marriage or coming into a marriage with significant assets.
For instance, you may wish to ensure that your children from a previous marriage inherit your property rather than your spouse. Without a prenup in place, it will be up to the court to divide your estate according to state laws.
5. Infidelity Clause
An infidelity clause will detail provisions should one spouse prove to be unfaithful to the other. Infidelity clauses are particularly helpful in states with no-fault divorce. This clause can specify infidelity consequences, including a set amount of money the unfaithful spouse must pay the other.
CAN YOU CANCEL A PRENUP?
If the couple wishes to terminate the prenuptial agreement, they can do so in writing. A prenup can be changed at any time, but both parties must agreed to said changes in writing. When you wish to simply change a few items in the agreement, the rest of the prenup still stands.
CAN YOU SIGN A PRENUP AFTER YOU ARE MARRIED?
Some couples do decide to get married before a prenuptial agreement is in place. This is called a postnuptial agreement, which features almost an identical structure to that of a prenuptial agreement. According to Avvo, it can take anywhere from a few minutes to a few months to finalize these agreements.
Need an Affordable Divorce Attorney in Scottsdale?
The High Desert Family Law Group should be your first choice when you need the best divorce lawyer in Scottsdale or Phoenix, Arizona. Our experienced family law attorneys will work with you to obtain the best possible outcome in your situation.  Proven trial lawyers in family court, you can trust the firm to represent you fully so you can get on with your life. Call today for your initial consultation.