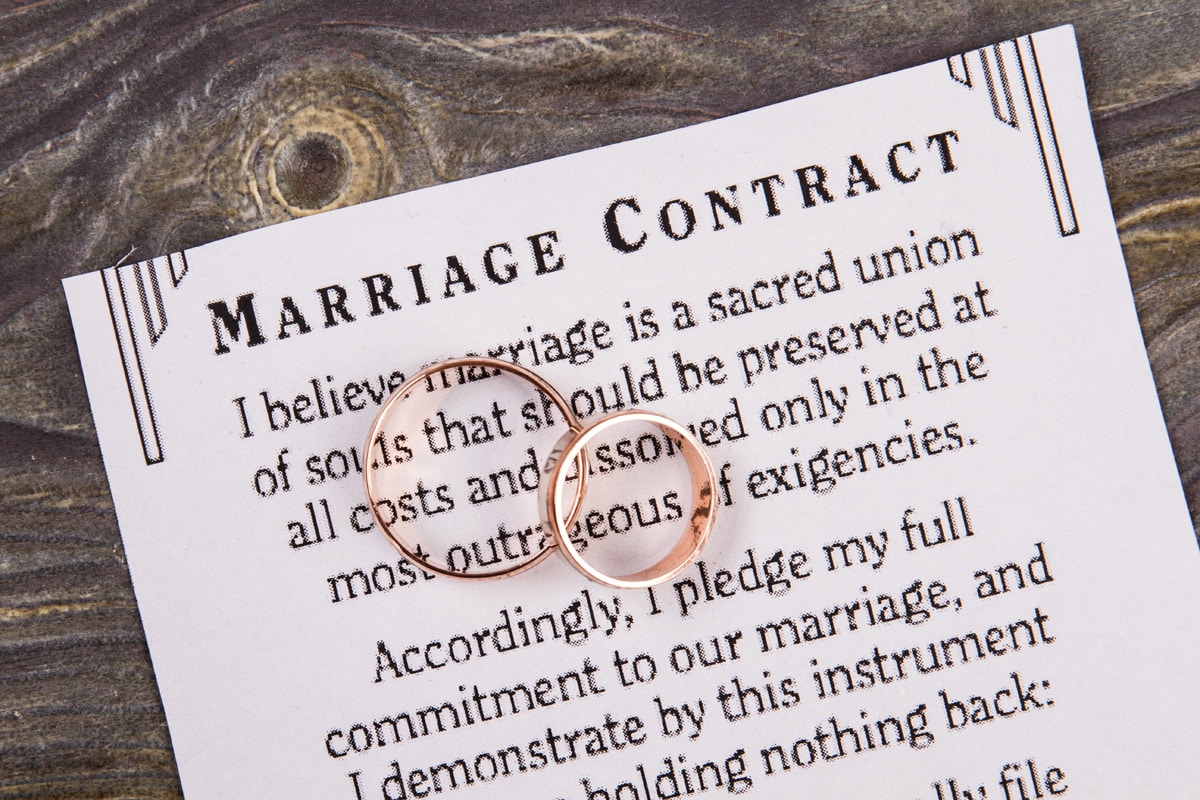 It is recommended to enter into a prenuptial agreement early because there can be some legal consequences for signing a prenup too close to your wedding date. It is also recommended to stay away from signing a prenup far ahead of your wedding (180-plus days in advance). Ideally, couples should enter into their prenuptial agreement 1-3 months before marriage.
The Timing Of A Prenup Before A Wedding
As mentioned above, it's wise not to sign a prenup too close or too far away from your wedding date. 1-3 months prior is the ideal timing to enter into an agreement, with a suggestion to sign all paperwork at least 28 days in advance of the union.
Some reasons behind the suggested timeframe include one or both parties forgetting what was in the prenup or life circumstances that may ultimately change any prenup terms.
A prenuptial agreement provides insurance for couples enduring a failed marriage. A well-drafted prenup can serve as a road map, helping both spouses to find a path of least resistance and conflict during a divorce process.
What Does A Prenup Cover?
A prenup can cover the following:
Existing children
Plans for estates
Property held in the family
Financial assets
Debt liability
Property division
Saving and spending plans
Individual and group property ownership
Individual and group business ownership
An agreement once you are married is known as a postnuptial agreement and the terms are nearly identical to a prenup.
It is a good idea to have a waiting period to finalize a prenup and consult an attorney who can describe the legal terms of the contact to you. The best prenups are arranged some time before the marriage so everyone can be fully aware of the terms.
Need an Affordable Divorce Attorney in Scottsdale?
The High Desert Family Law Group should be your first choice when you need the best divorce lawyer in Scottsdale or Phoenix, Arizona. Our experienced family law attorneys will work with you to obtain the best possible outcome in your situation.  Proven trial lawyers in family court, you can trust the firm to represent you fully so you can get on with your life. Call today for your initial consultation.