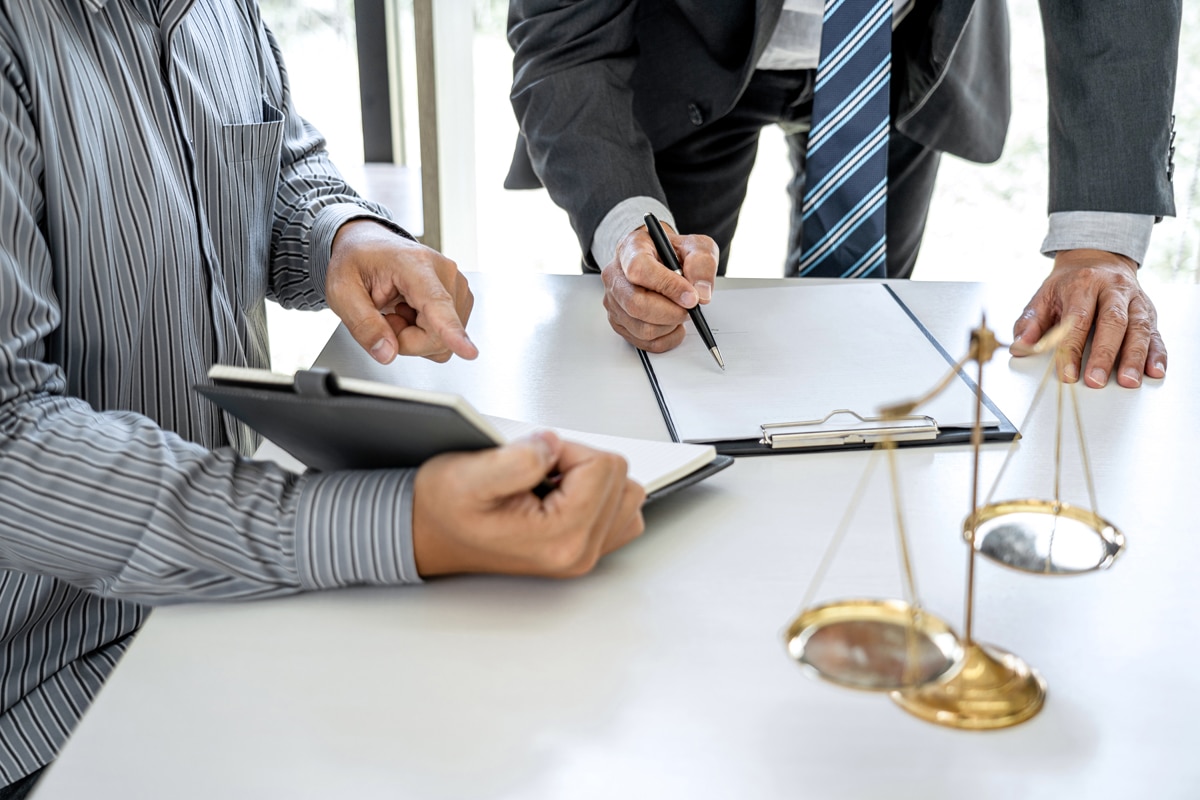 You may be wondering who is responsible for paying the fees of an expert witness. According to AZBar, "Arizona's version requires a client to be ultimately responsible for costs and expenses of litigation that are advanced by a lawyer. Thus, to the extent a fact witness is paid a feel as described above, and that fee is advanced by the lawyer, the client must remain ultimately responsible for the fee, unless the client is indigent."
How Much Are Expert Witness Fees?
The national average fee for expert witness services is $356 per hour. The typical rate for deposition appearance is $448 per hour. Trial testimony costs are an average of $478 per hour, according to ExpertInstitute.
Here are the average hourly fees for expert witnesses, depending on their professional field.
The majority of expert witnesses will require a retainer fee up-front. The median initial retainer fee is $2,000.
A median hourly fee for file review and preparation for non-medical witnesses is $245.
For medical witnesses, the hourly fee for file review and preparation is $350.
The median testimony hourly fee for non-medical witnesses is $275.
For medical witnesses, that hourly fee is $500.
An expert witness who testifies mostly for plaintiffs is significantly more likely to require an up-front retainer fee.
Nearly half of all witnesses require a signed retention agreement before working on a case.
*These estimates are according to SeakExperts. Contact our team for more information!
Legal Standards For Expert Witnesses
Today, there are no "hard and fast" rules regarding who can and cannot serve as an expert witness. Instead, judges and attorneys alike will rely on two significant court opinions when determining an individual's qualifications as an expert witness. The ruling in the Frye vs. The United States case basically established the standard for an expert witness. An expert witness testimony must be widely accepted within the scientific community.
A separate case, Daubert vs. Merrill Dow Pharmaceuticals, Inc. produced a newer standard for experts. The expert's opinion was to be accepted as long as the individual used scientific methods, peer-reviewed methodology, all while having the expertise to support the opinions. Daubert empowered judges to determine the validity of any expert testimony.
What Services Can An Expert Witness Provide?
Here are a few duties performed by expert witnesses:
Give independent expert opinions in their area of expertise in accordance to the instructions they are provided with.
Provide opinion in the form of a report and/or evidence before the court.
Comply with rules of the court or tribunal orders.
Always remain independent and impartial during the process.
Make sure the Expert's Report that you are provided has the information required by court rules.
WHO CAN BE AN EXPERT WITNESS?
Whether it is through specific job-related experience or extensive education, there are several ways to become qualified as an expert. Generally, though, there are a few guidelines that hold true across all cases. Experts witnesses will ideally posses a terminal or advanced degree in their field. Sometimes, having a long and distinguished career in a field can outweigh the need for an academic background, though. Any attorney interested in the services of an expert witness will usually consider these factors:
Have you ever been quoted by the press?
Have you won any prestigious awards to date?
Have you spoken at professional conferences?
Do you have any work that's been published in highly-regarded journals?
Do you have prior experience as an expert witness?
How flexible is your schedule?
Do you have the ability to communicate complex issues effectively and efficiently?
Need Expert Witness Services In Scottsdale?
The High Desert Family Law Group should be your first choice when you need the best divorce lawyer in Scottsdale or Phoenix, Arizona. Our experienced family law attorneys will work with you to obtain the best possible outcome in your situation.  Proven trial lawyers in family court, you can trust the firm to represent you fully so you can get on with your life. Call today for your initial consultation.